The Mac App Store: With convenience comes compromise
"Available exclusively on the Mac App Store" seems like ideal marketing, but it comes with many strings attached for both users and developers.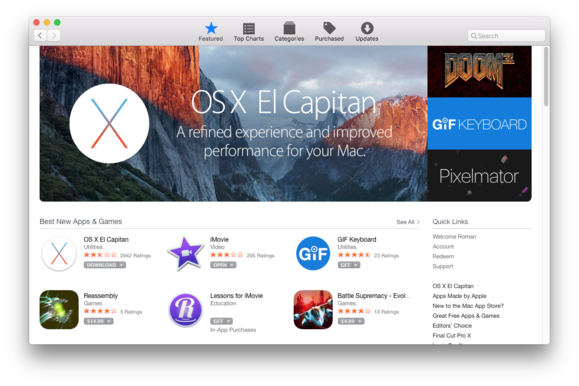 As both a consumer of OS X apps and as a part of the OS X independent developer community, I find these words somewhat troubling when I encounter them in the marketing for a given app:
Available exclusively on the Mac App Store
Why troubling? For many reasons, though those reasons vary based on whether I'm wearing my consumer hat or my developer hat.
The consumer hat
As a consumer, I don't like it when a developer only offers their apps in the Mac App Store. Here are the short-and-sweet reasons why "consumer me" dislikes App Store only solutions.
No demos, no refunds
The App Store has no official "try before you buy" solution. Some developers may offer a free "lite" version of their app, so you can see how it works, but such versions are typically feature-limited. If you don't like what you bought, tough—the official policy is no refunds. (You can usually get one, but try too often, and you won't get any more.)
No reduced-cost upgrades
When you buy direct from a developer, most of them offer future major releases at a discount to existing customers. The App Store doesn't offer paid upgrades, so developers have to reduce the cost for everyone—typically through a "launch week" promotional price, which is available to everyone.
The sandbox
Every app in the store—excluding some long-existing apps that pre-dated the rule changes—must be sandboxed. Apple pitches the sandbox as increased security for users, which is definitely true.
But for some apps, the sandbox means they may not be allowed to implement some features (because the sandbox doesn't allow everything). It can also lead to annoyances like this one, in our own Name Mangler app: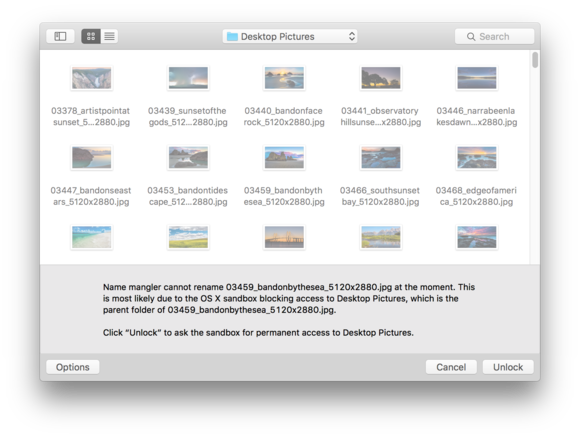 The sandboxed version of Name Mangler is required to ask you to unlock folders before you can rename files. The non-sandboxed version has no such requirement.
A user may not know what sandboxing is, but they may wonder why a developer "chose" to put up an annoying "please grant permission" dialog box when they try to do something.
Limited application scope
The sandbox—along with Apple's review guidelines—lead to entire classes of programs being excluded from the App Store. If your app does things that cannot be handled within the sandbox, or that don't meet Apple's guidelines, then it can't be in the App Store.
There's a huge world of OS X apps out there, and if you restrict your browsing to the App Store, you're missing a lot of potentially useful, fun, and interesting apps.