Top 10 emerging technologies from the World Economic Forum
Artificial intelligence, Internet of Things, driverless cars, next-gen batteries are on the cusp of changing the world,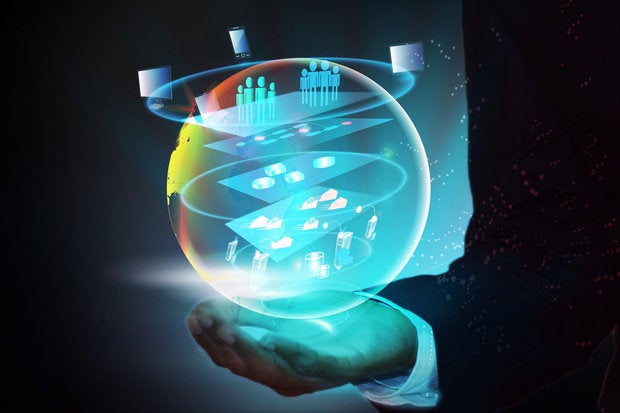 The World Economic Forum has put together a list of the top 10 emerging technologies that will change our lives. The list includes nanosensors that will circulate through the human body, a battery that will be able to power an entire town and socially aware artificial intelligence that will track our finances and health.
These are not far-flung visions, according to the forum. They are technologies that are on the cusp of having a meaningful impact.
"Horizon scanning for emerging technologies is crucial to staying abreast of developments that can radically transform our world, enabling timely expert analysis in preparation for these disruptors," said Bernard Meyerson, chairman of the World Economic Forum council that compiled the list of the top 10 emerging technologies in 2016. "The global community needs to come together and agree on common principles if our society is to reap the benefits and hedge the risks of these technologies," he said.
The World Economic Forum is a Switzerland-based nonprofit that focuses on improving the state of the world through public and private cooperation.
Meyerson, who also is the chief innovation officer at IBM, said in a statement that one of the key criteria for a technology to be picked for the top 10 list for this year is that it must be at a tipping point in its deployment.
Some of the technologies, such as autonomous cars, have been under development for some time and are now at a point where their "impact can be meaningfully felt."
Here's the forum's top 10 list for 2016:
1. Nanosensors and the Internet of Nanothings
The forum anticipates that with the Internet of Things expected to reach 30 billion connected devices by 2020, IoT will be one of the most exciting areas of technology. The report notes that nanosensors likely will be found working in everything from the human body to walls and furniture, and will be used in industries including architecture, agriculture, healthcare and pharmaceuticals.
2. Next-generation batteries
This technology could hold the key to greatly advancing renewable energy, according to the report. By using sodium, aluminum and zinc-based batteries, along with advanced energy storage solutions, could enable mini-grids to provide clean energy for an entire village or small town.
3. Blockchain
This technology serves as a public ledger of all Bitcoin transactions ever carried out. Listed in chronological order, the ledger has the "potential to fundamentally change the way markets and governments work," the forum reported. The project received $1 billion in investments last year alone.
4. 2D materials
While 3D printing is receiving a great deal of attention, the forum contends that single-atom layer materials, such as graphene, can be used in products like air and water filters, wearables and batteries.
5. Autonomous vehicles