Top 10 emerging technologies from the World Economic Forum
Artificial intelligence, Internet of Things, driverless cars, next-gen batteries are on the cusp of changing the world,
With Google leading the charge in developing and road-testing driverless vehicles, there has been an increasing level of interest in the technology to one day soon drive the elderly. The forum also cited the technology's potential for saving lives, curbing pollution and improving economies.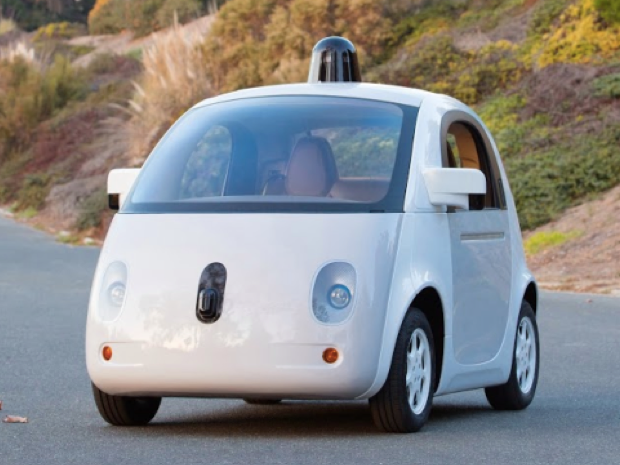 Google Google's autonomous car.
6. Organs on chips
Researchers have developed models of human organs "the size of a memory stick," and the work could "revolutionize medical research and drug discovery," according to the forum. The miniature organs could be used to study biological behaviors in ways that have not previously been possible.
7. Perovskite solar cells
Perovskite materials -- minerals and ceramics with a specific crystal structure -- have major advantages over traditional silicon solar cells. These materials, according to the report, are easier to produce and generate power more efficiently. Those are all big pluses for an industry trying to produce renewable, clean energy.
8. Open A.I. ecosystem
Huge amounts of available data, combined with the latest algorithms for social awareness and natural language processing, will mean the development of smart digital assistants that can help users track their finances and health.
9. Optogenetics
Optogenetics is the ability to use light to control cells in living tissue. The report notes that scientists have been using light and color to interact with neurons in the brain. However, recent advancements are delivering the communicating light deeper into living brain tissue, which could lead to new treatments for brain disorders.
10. Systems metabolic engineering
With the environmental problems and limited resources of fossil fuels, scientists have been working to create fuels, chemicals and materials from renewable resources, like plants. The forum contends that by using plants, these products can be made less expensively and more easily.
While industry analysts will quibble over specific items on the list, most called it a comprehensive group of leading emerging technologies.
"It's anyone's guess as to which technologies will prove to be game changers in the future," said Dan Olds, an analyst with The Gabriel Consulting Group. "Plus there are a hell of a lot of significant new technologies that are still under the radar. That said, I think the World Economic Forum did a pretty good job of winnowing their list of top technologies to just 10."
Olds also questioned whether a technology like organs on a chip is close enough to be considered at a tipping point.
"I might argue that a couple of their choices, like organs on a chip, are still quite a bit out there, while other technologies like self-driving cars, are a lot closer to providing benefits," he said. "The list is also, by necessity, general, because they're talking about areas of research and advances rather than specific breakthrough products. With this in mind, I can't see anything big that they left off the list."