Top Business Intelligence (BI) Trends for 2017
Where are things headed next for BI industry?
This vendor-written piece has been edited by Executive Networks Media to eliminate product promotion, but readers should note it will likely favour the submitter's approach.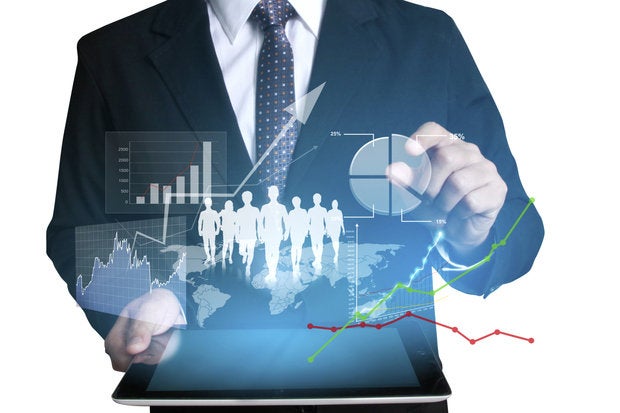 In 2016, a wave of self-service analytics swept across the enterprise. Organisations began embracing the modern approach to business analytics, with IT and the business partnering to derive maximum value from their data. IT began leveraging technologies to scale and grow, as business users shared and collaborated with their data.
Experts, too, acknowledged this transformation. An IDC Asia Pacific study, during the year, revealed that more than half of the organisations analysed considered big data and analytics as crucial for business.
Where are things headed next? We've gathered the opinions and observations of our experts who serve hundreds of thousands of customers around the world. Here are our predictions.
1. Modern BI becomes the new normal
In 2016, organisations began the shift to modern BI, moving analytics from the hands of the few to many. We've moved "past the tipping point of a more than 10- to 11-year transition away from IT-centric reporting platforms to modern BI and analytics platforms," according to Gartner's 2016 Business Intelligence Magic Quadrant. Gartner also noted that today "every business is an analytics business, every business process is an analytics process and every person is an analytics user."
With trusted and scalable platforms, organisations are empowering even non-analysts to explore governed data and collaborate with their findings. In 2017, the shift to modern BI will near its end as it becomes the norm for global enterprises, early-stage startups, and everything in between.
2. Collaboration (with data) is king
Like many things in life, many heads are better than one when it comes to business analytics. According to another recent study by IDC Asia Pacific, organisations in the region who achieved success with their big data and analytics initiatives had collaboration processes in place among staff to share relevant data, metrics, and best practices.
In 2017, collaborative analytics will take center stage as governed data becomes more accessible and cloud technology enables easy sharing.
This signals the end of an era in which information flowed in one direction. Gone are the days of sharing data via static PDFs or PowerPoint decks. In 2017, people will share their workbooks and data sources. They'll build on each other's work and iterate to answer their own questions. They'll leverage the cloud and other sharing functionalities like email alerts and subscriptions to stay in touch. And they'll embed their dashboards within other enterprise applications to reach people where they are.
3. IT becomes the data hero
IT spent years stuck in the endless churn of the report factory. Now, it's finally IT's time to shine. IT is at the helm of the transformation to self-service analytics at scale. IT will provide the flexibility and agility the business needs to innovate, all while balancing governance and data security. And by empowering the organisation to make data-driven decisions at the speed of business, IT will emerge as the data hero who helps shape the future of the business.