Traditional two-way radios: why they're still the safest way to talk on-the-go
Implementing resilient communications systems not only does this, but is able to ensure the safety of drivers on the road.
This vendor-written piece has been edited by Executive Networks Media to eliminate product promotion, but readers should note it will likely favour the submitter's approach.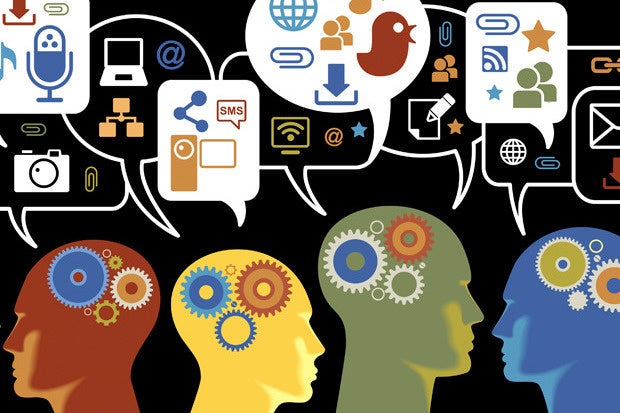 The ASEAN Economic Community's long term vision to become the world's fourth largest economy is highly positive and reflects the region's fast growing consumer markets which are supported by a population of more than 600 million people.
Growing wealth in the region is also driving an increased demand for road freight services to support the exchange of goods between nations.
With demand for road freight set to increase, logistics organisations are on the lookout to improve the way their supply chains and logistics networks function. The overall number of drivers and trucks in the region is expected to grow by up to 645 percent by 2050 and logistics firms are striving to ensure their drivers have the right level of safety by providing them with resilient communications systems.
Safe, effective, and hassle-free
In any road freight or operations environment where employees are required to keep their heads and hands free, voice communication remains the most popular and essential way to share information.
Most freight drivers today have access to a smartphone but the digital two-way radio is still the most effective tool to ensure safety and productivity.
The most obvious benefit is the ease of use while driving. Drivers don't have to enter a passcode, look up a phone number and wait for the person they are dialling to pick up their call. Two-way radios open up immediate and seamless communication to the right people with the push of a button.
Like smartphones of today, two-way radios have also evolved from once being known merely as 'walkie-talkies' to full-featured digital devices that come equipped with improved functionality thanks to newly designed applications.
Modern two-way radios are enabled with a range of digital mobile radio (DMR) apps to allow personnel to do much more than just communicate verbally with each other. With new and compatible business apps for DMR systems, drivers can use their radio devices to raise an alarm, locate or, monitor the health of co-workers, track sensitive equipment or deliveries and even share updates with users outside of the radio network using broadband.
One device to do it all
Digital mobile radios today come with a range of applications that are routinely used by freight drivers. GPS mapping capabilities allow drivers to alert the freight company's headquarters about accidents and roadblocks on planned routes allowing switchboard operators to find alternate routes and communicate changes quickly.
Busy workloads can also be simplified and made more efficient with job ticketing applications that can help drivers track the status of each delivery during busy days. For example, if a driver has a large number of deliveries in a single day, he merely has to use the app to send a message back to base to update that a delivery is complete. Furthermore, staff at headquarters can create, assign, and monitor ongoing jobs through the radio network to manage new tasks more efficiently. New job assignments sent out to drivers over the network and can be accepted or declined by a driver with the push of a button.