Understanding millennials could help Asia's retailers capture a share of US$6 trillion wallet
Sixty percent of the world's millennials are expected to live in Asia by 2020, according to Accenture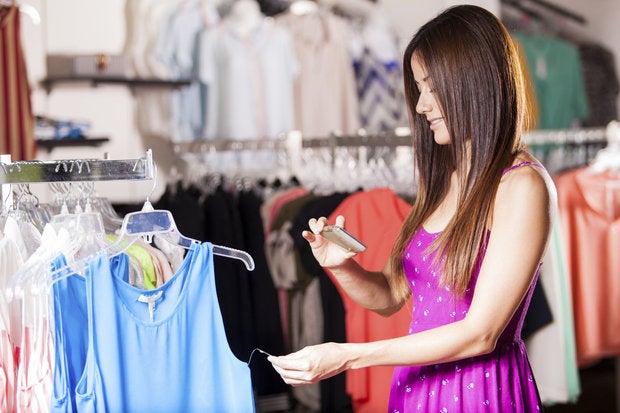 Retailers and consumer packaged goods (CPG) companies must improve their understanding of the millennial generation in Asia, as millennials are set to dominate the consumer market in the region.
E-commerce adoption is continuously rising, with sales in the Asia Pacific (APAC) region expected to rise 300 percent to US$2.6 trillion by 2020, according to a press statement by Accenture on 7 September 2016.
Millenials in Asia will have more spending power than any previous generation - they are expected to have about US$6 trillion in disposable income by 2020.
They represent more than 45 percent of APAC's current population, and 60 percent of the world's millennials are expected to live in Asia by 2020, according to Accenture's analysis.
Accenture analysed the results of a number of research reports, including Accenture Adaptive Retail and 'The future is now: understanding the new Asian consumer.' The aim is to understand the extent to which millennials are set to dominate the spending across the region.
"Millenials expect easy and delightful experiences that are tailored to their interests and lifestyles," said Teo Correia, Senior Managing Director, Accenture's Consumer Goods and Services Practice. "They are more difficult to predict, increasingly segmented, and devoted to powerful brands and engaging shopping experiences. To win their loyalty, it is imperative for brands to keep it simple but make it personal using data-driven applications."
Millennials are shopping on the go and demanding more
Asia accounts for the largest number of smartphone users globally at over 50 percent. Within the APAC region, Singapore and Australia have the highest smartphone penetration globally at over 80 percent.
Meanwhile, millennials in the region spend an average of 2.8 hours per day on their smartphones. Over 40 percent of millennials have shopped via their smartphone.
Accenture's analysis suggests that millennials are more open to receiving advice than other customer segments. Retailers and CPG companies are trying to meet this generational need through personalization. But they need to ensure that their methods are acceptable to consumers.
"We see successful brands ramping up their data and analytics capabilities to ensure personalised customer experiences and pricing based on loyalty, purchase history, and demographics," said Correia. "They are increasingly utilising predictive analytics to provide personalised service offerings, and taking advantage of location-based services to embed themselves within customer lifestyles."
He added that communication with the customer is crucial. "The customer has to have a satisfying brand experience from the very beginning of the experience to the end."