What to expect at Apple's event, from the iPhone 7 to a VR headset
A new iPhone is just hours away, and a new Apple Watch too. What about the rest of it: Apple TV, new Macs, and Apple's take on VR? We handicap every rumor before the biggest Apple hardware event of the year.
New EarPods: Lightning, wireless, or adapter?
The iPhone 7's lack of a headphone jack is not only inconvenient for us, but it's put Apple in a bit of a predicament. The iPhone-maker now has to revamp its line of EarPods, the white plastic earphones with the 3.5mm plug that have come bundled with an iPhone since... well, the first iPod.
Now, the iPhone 7 is expected to be the first to get new EarPods that have been modified to work with a jack-less device. Apple has three options. It can include wired EarPods that connect via the Lightning port. It can include wireless EarPods that connect via Bluetooth. Or it can offer up the same EarPods with the 3.5mm plug and include a Lightning adapter. The rumors point toward the first option, with Apple also offering wireless EarPods (possibly Beats branded) and Lightning adapters as separate accessories.
Apple Watch 2: Faster, better, still tied to iPhone?
At WWDC, Apple unveiled watchOS 3, so it makes sense that the new operating system would be followed by new hardware. But similar to the iPhone 7, the Apple Watch 2 will look a lot like its predecessor. The first report to suggest this was released back in April, citing "limited changes to form factor design."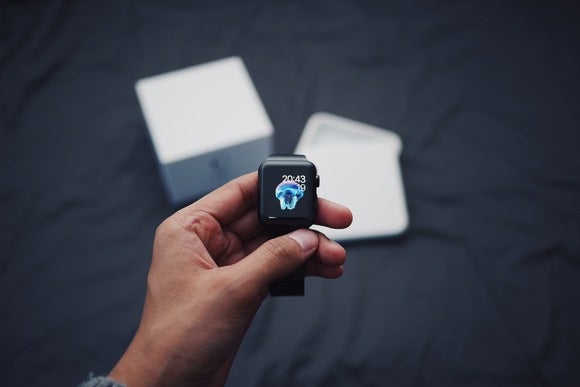 Even though the Apple Watch 2 likely won't see a hardware design overhaul, the smartwatch is expected to sport superior internals, including GPS tracking, improved water resistance, a faster processor, and a barometer.
Originally, we also expected the Apple Watch 2 to have built-in cellular connectivity, so that it wouldn't rely so heavily on being tethered to your iPhone. According to the latest rumors, however, Apple has encountered a few roadblocks in making a cellular watch. The issue allegedly stems from the cellular chips in the Apple Watch 2 draining the battery too quickly, which Apple thinks will result in "limiting user appeal." So, we'll have to wait until at least next year for that iPhone-free watch, which also means we won't need to sign up for another cellular plan anytime soon.
Apple Music: Fine-tuning for this work in progress?
Apple's September event is typically a hardware show, but that doesn't necessarily mean that Cupertino won't give us more insight into its software products. Case in point: Apple Music, which continues to be a work in progress.
The streaming service will get a major redesign in iOS 10, as first previewed during WWDC. In addition to a bold new look, Apple Music in iOS 10 has lyrics integration and a new personalized playlist maker called Discovery Mix. With the official release of iOS 10 coming out about a week after the September event, we wouldn't be surprised if Apple made some last-minute fine-tuning to the Apple Music experience. After all, we have yet to test out Discovery Mix in the iOS 10 public beta.
Previous Page 1 2 3 4 Next Page