What to expect at Apple's event, from the iPhone 7 to a VR headset
A new iPhone is just hours away, and a new Apple Watch too. What about the rest of it: Apple TV, new Macs, and Apple's take on VR? We handicap every rumor before the biggest Apple hardware event of the year.
Apple has used every opportunity to make Apple Music better, from simplifying its user interface in iOS 9 to just recently clearing up the confusion around copy-protected files in iCloud Music Library. So, Apple Music could get another much-needed upgrade at the September ever. How else will Apple justify having a special musical guest at the end?
Fifth-gen Apple TV: Could rival Amazon Echo?
In addition to iOS 10, watchOS 3, and macOS Sierra, Apple unveiled tvOS 10 at WWDC. If we followed the Apple formula of previewing software upgrades before the launch of new hardware, then a new Apple TV could also be on the way, although this is a little less likely.
Yes, it could be just too soon to get a fifth-generation Apple TV since its predecessor shipped less than a year ago. However, given the surging popularity of virtual home assistants, it's possible that Apple has decided to make up for lost time by turning its next-gen Apple TV into a full-fledged competitor to the Amazon Echo and Google Home. All the Apple TV would really need is a mic, a speaker, and a faster processor.
New Macs: Coming in October?
To say that Apple's MacBook Pro is due for an upgrade would be an understatement. So, we were thrilled to get a report of a new MacBook Pro line this fall. The new 13- and 15-inch Pro models would come equipped with Touch ID, USB-C, and Thunderbolt 3. And instead of the top row on the keyboard, this new MacBook Pro would have an OLED touchscreen bar that would change depending on which app you're using.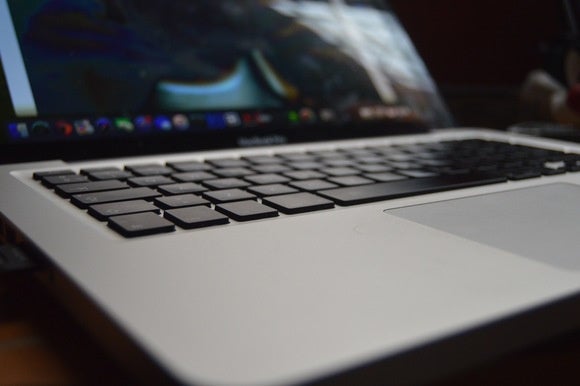 That's not the only Mac expected to get an upgrade this year. According to a recent report, a new MacBook Air with USB-C ports and an iMac with new AMD graphics processors are also on the way, along with a 5K monitor in collaboration with LG.
But don't expect these Macs to be unveiled this week. Nope—it seems like Apple will announce all these upgrades in a Mac-focused event to be held in October, or the company could decide to skip the event and brief journalists individually instead.
10.5-inch iPad Pro: Not until next year?
Apple has shied away from upgrading its iPad models on a yearly basis, so it makes sense not to expect much in terms of new iPads this week. But we have heard that Apple is working on a 10.5-inch iPad Pro, as well as new software features designed specifically to expand upon the Apple Pencil support in the iPad Pro models. You'll have to wait until 2017, though.
Previous Page 1 2 3 4 Next Page