With the best movies on Netflix, Amazon, and Hulu, who needs fireworks?
Just as certain books get categorized as "beach reading," there's a special kind of movie that's best described as "summer streaming."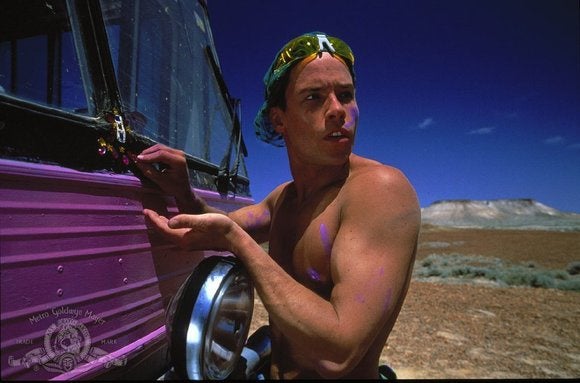 Just as certain books get categorized as "beach reading," there's a special kind of movie that's best described as "summer streaming." These films can be thrillers or crime stories, based in suspense and mystery, or they can be off-the-radar comedies. They can be small, intimate dramas or big adventure stories. Or they can be socially aware horror movies like The Mist, or a socially aware black comedy like Bulworth, both of which get you thinking while you're being entertained, keeping us in touch with civilization while drifting off on a short digital vacation.
Bulworth (Netflix)
Just past age 60, Warren Beatty co-wrote, co-produced, directed, and starred in this unusual summer movie. Bulworth (1998) sounds like a disaster: Beatty plays the title character, a burned-out senator who is so depressed he buys a life insurance policy and takes out a contract on his own life. Staying awake for days and drinking, he begins scrapping his prepared speeches and telling the (still relevant) truth. He hangs out with members of the black community and even starts rapping! It doesn't hurt that a beautiful young activist (Halle Berry) becomes interested in him.
Exhilarated with his new direction in life, he tries to call off the hit, but it's too late. The movie must have offended some viewers, but Beatty's humane treatment of the characters as well as the sheer buzz one can get from his public performances make this a funny, exciting experience. Apparently, President Obama has even referenced the film. Don Cheadle and Oliver Platt co-star. It received an Oscar nomination for Best Original Screenplay.
The Secret of Roan Inish (Netflix)
American independent writer/director John Sayles should be considered a national treasure for his literate, humane movies that tell stories of different cultures and times. His The Secret of Roan Inish (1995) was perhaps the first of his films with a lyrical, visual quality (thanks to lovely cinematography by Haskell Wexler). It was also the first that could be considered family-friendly, though its thoughtful pacing may bore many of today's YouTube-savvy children.
A girl, Fiona (Jeni Courtney), is sent to live with her grandparents in Ireland, where she hears many stories. One of her ancestors apparently married a "selkie," or a magical half-seal, half-human being, and so her family has a magical relationship with the sea. Now she believes she has seen her baby brother, lost at sea, playing near the shore. It's an uncommonly observant and sensitive movie experience. For another movie about "selkies," see Neil Jordan's beautiful Ondine (2010).
Adventures of Priscilla, Queen of the Desert (Hulu)