Yosemite hands-on: Mail, Messages, and Calendar
Our hands on series with the first developer preview of OS X Yosemite concludes with a look at three core apps that have seen changes and improvements.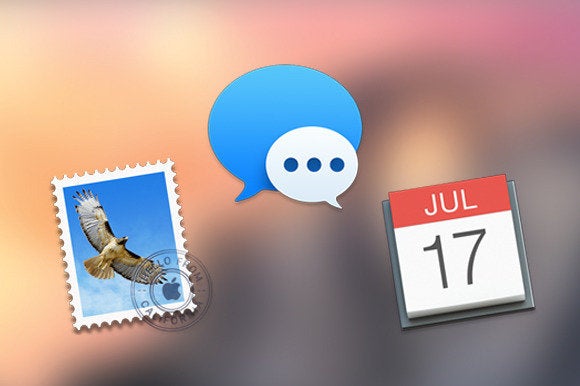 A major update to OS X generally means that many of the apps included with the operating system also get major updates—or at least the biggest updates they're likely to get until the next major operating-system release. In OS X Yosemite, due this fall, several major Apple apps have received upgrades both big and small. I've been using a pre-release version of Yosemite (on an Apple-supplied MacBook Pro) for the past month and have had a chance to spend a little time with Mail, Messages, and Calendar. Here's a look at what's new.
Mail gets markup and more
My love-hate relationship with Apple's Mail app is currently in a good place. I'm using it every day and it's been working fine for me. Still, I was reluctant to test an early version of Mail on Yosemite with my real mailboxes. As a result, I can't testify yet about any potential compatibility issues between Mail and either my personal Gmail inbox or my work's Office 365 mail. (I can, however, testify that my rarely-used me.com email address is a stupendous collector of spam.)
Aside from a few slight interface tweaks—the Show/Hide toggle that displays the mailbox list is now more properly labeled Mailboxes—Mail looks much the same as it did in Mavericks. But this is not to say that there aren't some major new feature additions.
A feature I really like is Mail Drop, which eliminates the problem of emailing large file attachments. As someone who produces more than a few podcasts, I run into the issue of not being able to attach large files to email messages (the server rejects them) all the time. For years there have been workarounds, largely involving uploading a file to a remote file-sharing service of some sort and pasting in a link.
In Yosemite, that entire procedure is baked in to Mail—and it's all stuff that happens behind the scenes. If you want to attach a large file to a message, just drag it in and send away. Mail will upload the file to a temporary holding bin on Apple's servers, where it will remain for 30 days. Then the attachment is replaced in your email message with a download link to the file. (If your recipient is using Yosemite, Mail will just download the large file automatically, as if it had been attached to the message.)
This is a quintessential Apple feature, eliminating a common headache without forcing the user to change their behavior at all. I don't mind using Dropbox (or back in the day, YouSendIt) to exchange files with friends, but it's a multi-step workaround--and this is as simple and direct as it gets.