Intel's 8th-gen Core CPUs could boost laptop performance by 40 percent
That's a big performance hike.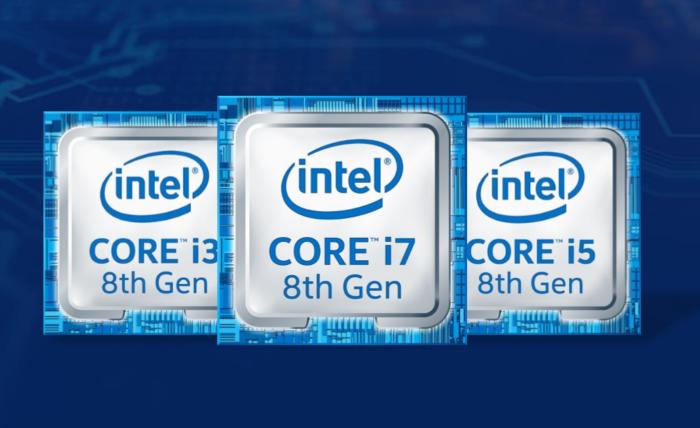 Credit: Intel
For the first time, Intel's upcoming 8th-generation Core CPUs will feature quad-core processors aimed at ultrabooks, offering performance as much as 40 percent faster than in the previous generation, the company said.
Intel hasn't disclosed the prices of its four new 15-watt 8th-gen Core U-series chips, though the company revealed Monday how fast they'll run: The slowest Core i5-8250U will run at 1.6GHz, with a boost clock of 3.4GHz; the fastest Core i7-8650U will run at 1.9GHz, boosting up to 4.2GHz.
All four U-series chips include four cores and eight threads. PCs using the new 8th-gen Core chips should begin shipping soon, Intel said, with about 80 new system designs ready to go by the 2017 holiday season.
The far more interesting story, at least for enthusiasts, is how Intel has loosened the definition of "generation," as a slowing Moore's Law has thrown off the company's legendary tick-tock manufacturing process. These 8th-generation CPUs are not the upcoming Coffee Lake, as previously expected. Intel characterizes its new chips as a "Kaby Lake refresh," referring to the current Kaby Lake chips as "prior generation" parts. Here's another surprise: Both Coffee Lake and the upcoming 10nm Cannon Lake chips will also be part of Intel's 8th-generation Core branding.
Confused? Let's sum up: Intel's 8th-generation Core chips will include three separate chip architectures and two process technologies, all under a single brand name. Whew!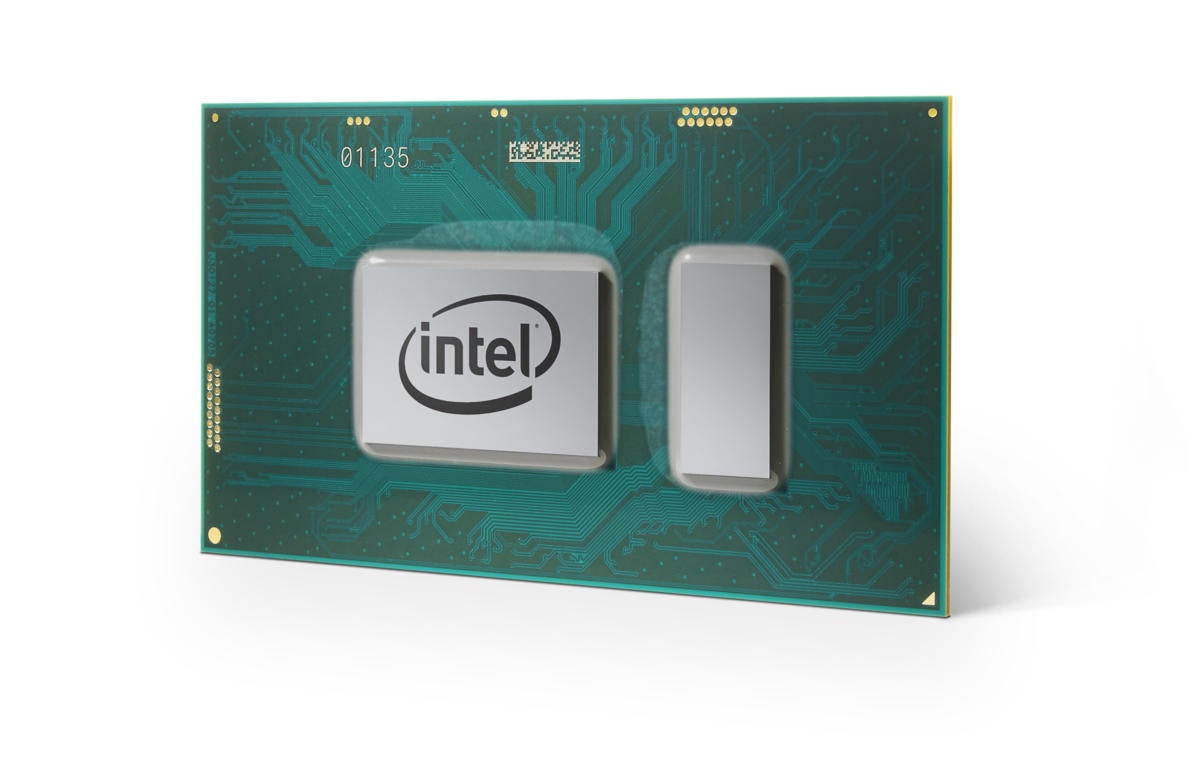 Intel's 8th-gen Core U-series chip. Credit: Intel
What this means for you: Intel has muddied its brands before: In 2013, Intel began taking traditional P brands like Celeron and Pentium, throwing them on top of non-PC Atom chips. The current Core i9 family includes both Skylake-X and Kaby Lake-X chips. But we've never seen a scenario where Intel apparently has thrown branding to the wind. More than ever, savvy PC buyers and builders will have to research which upcoming parts are going into their builds.
Optimizations yield solid 8th-gen Core performance
It's important to note two key points about Intel's new 8th-generation chips. First, that a combination of process technology, design, and optimizations yielded the 40-percent improvement. Second, that performance boost is more than double what Intel promised with the launch of the Kaby Lake chip, which saw increases of between 12 and 19 percent over the Skylake generation.
Here are the details of Intel's new U-series chips: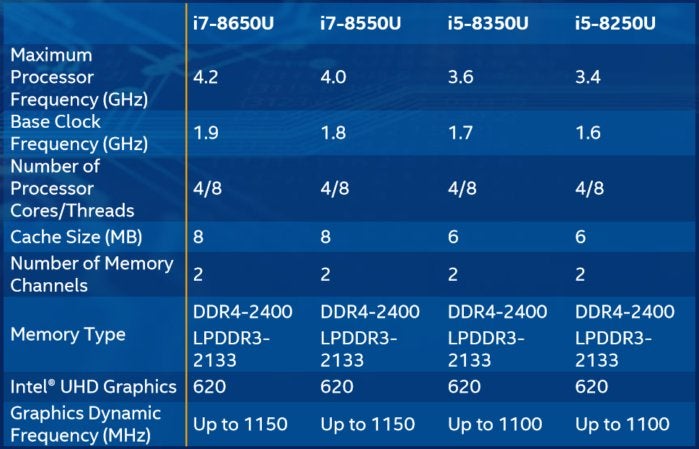 Credit: Intel
Intel would have seen a 25 percent generation-to-generation boost with its 8th-gen, U-series chips simply by increasing the number of cores from two to a total of four, according to Karen Regis, director of mobile platform marketing for Intel. Tightening some of the manufacturing parameters allowed for higher clock speeds, she said.