SolarCity claims it has created the world's most powerful solar panel
The high-efficiency panels cost no more to produce than standard ones.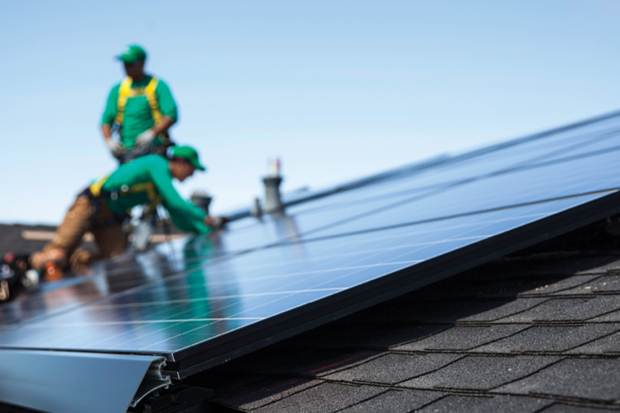 SolarCity workers installing rooftop panels. Credit: SolarCity
SolarCity on Friday said it has manufactured the world's most efficient rooftop solar panel.
The photovoltaic panels have an efficiency exceeding 22%, the company said, which is roughly 7% higher than the average rooftop panel.
"The new SolarCity panel generates more power per square foot and harvests more energy over a year than any other rooftop panel in production and will be the highest volume solar panel manufactured in the Western Hemisphere," the company stated in its news release.
SolarCity is headed by Tesla Motors CEO Elon Musk. It was founded by Musk and his cousins Peter Rive and Lyndon Rive.
SolarCity said it will begin production of the new solar panels in small quantifies this month at its 100 MW (megawatt) pilot facility in Freemont, Calif. The company, however, eventually plans to begin mass production of the panels in its 1 GW (gigawatt) facility in Buffalo, N.Y.
The 1 GW facility is expected to produce from 9,000 to 10,000 solar panels per day once it's running at full capacity, SolarCity stated.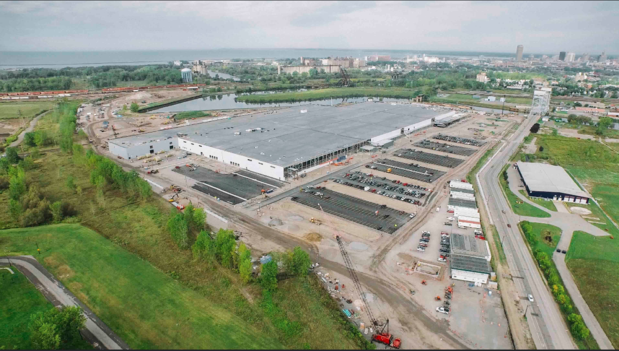 SolarCity's 1 GW solar panel manufacturing facility in Buffalo, N.Y. is expected to open in early 2017. Credit: SolarCity
According to SolarCity, the new panels were measured as having a 22.04% module-level efficiency by Renewable Energy Test Center, a third-party certification provider.
The new panels produce 30% to 40% more power over the current models, but they cost the same to manufacture -- about .55 cents per watt, according to Bass. The panels, which are 1.61 meters or 1.81 meters in size, depending on the model, will have a capacity of 355 watts each.
SolarCity's panel also performs better than other modules in high temperatures, which allows it to produce even more energy on an annual basis than other solar panels of comparable size, the company said.
SolarCity expects to produce between 9,000 and 10,000 solar panels each day when the Buffalo facility reaches full capacity, which should be in early 2017, according to SolarCity spokesman Jonathan Bass.
Tyler Ogden, an analyst with Lux Research, said SolarCity's claim of producing a panel with world-record efficiency of 22.04% "is legitimate."
SunPower, also a manufacturer of high-efficiency crystalline silicon photovoltaic cells, roof tiles and solar panels, had previously claimed the number one spot.
SunPower's X-Series panel have an efficiency of 21.5%, so it falls into second place.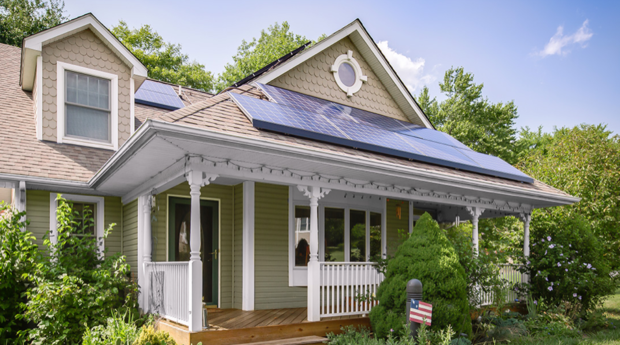 SolarCity rooftop solar panels on a home. Credit: SolarCity