Mastercard launches its own blockchain payments network
Following others in the financial services industry, Mastercard unveiled its own blockchain distributed ledger for cross-border payments.
Mastercard is launching its own blockchain network to enable partner banks and merchants to make cross-border payments faster and more securely.
The Mastercard blockchain service can be used to clear credit card transactions, eliminate administration tasks using smart contract rules and thus, speed transaction settlement.
"By combining Mastercard blockchain technology with our settlement network and associated network rules, we have created a solution that is safe, secure, auditable and easy to scale," Ken Moore, executive vice president for Mastercard Labs said in a statement.
On Saturday, Mastercard will also sponsor the Money20/20 Hackathon, where the company will make the Mastercard Blockchain API available for participating developers.
Blockchain is a public electronic ledger – similar to a relational database – that can be openly shared among disparate users and that creates an unchangeable record of their transactions, each one time-stamped and linked to the previous one.
Mastercard's blockchain is a private, permissions-based network, meaning only those authorized to participate in transactions can see them.
The credit card giant is another among several financial services organizations that have deployed blockchain-based cross-border payment networks.
Earlier this week, IBM announced it had partnered with a Polynesian payments system provider and an open-source FinTech payment network to implement a new international exchange based on a blockchain electronic ledger.
That new payment network uses IBM's Blockchain Platform, a cloud service, to enable the electronic exchange of 12 different currencies across Pacific Islands as well as Australia, New Zealand and the United Kingdom.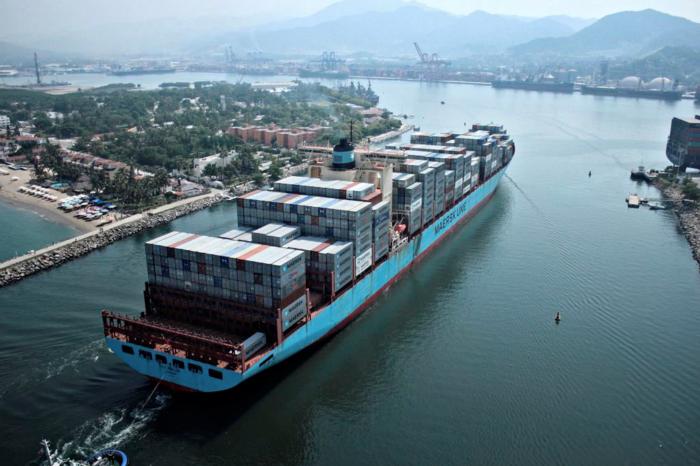 A new blockchain solution from IBM and Maersk will help manage and track the paper trail of tens of millions of shipping containers across the world by digitizing the supply chain process.
Jeffrey Neuburger, partner with Proskauer Rose LLP, an international law firm specializing in corporate finance, characterized IBM's blockchain deployment as "a major milestone for implementation of blockchain in major financial institutions."
IBM partnered with KlickEx Group, a United Nations-funded, Pacific-region financial services company, and Stellar.org, a nonprofit organization that supports an open-source blockchain network for financial services, to create the new cross-border payments service.
That partnership is likely to be a "watermark event in the growth of blockchain and digital currencies," Neuburger said.
"A lot is riding on the success or failure if this. Particularly interesting because the participants created their own digital currency for this implementation, and it will be interesting to see how regulators, among others, will receive this," Neuberger said.
Mastercard's blockchain is integrated into the company's payment network that includes 22,000 financial institutions to move funds that have been committed on the blockchain.