7 ways to use social media to get work done
Facebook, Twitter and other social tools don't have to suck away your work day. Here are some strategies to use them productively
On Twitter it is especially easy to search for and monitor keywords such as the name of your company, the industry you're in, competitors and their products, or just about anything else. Use @ tags to communicate directly with individuals, or hashtags to join part of the broader conversation. Regardless of your approach, social media tools can be invaluable in taking a real-time pulse of your company and its industry, which you just can't get anywhere else.
Communicate with customers
Only a few years ago, the only ways you could communicate with your customers was through an email newsletter, a post on a seldom-visited website, or—egad!—a letter in the mail. Whichever you chose was likely to be costly, time-consuming, and probably ineffective.
Social media streamlines that process, giving you better information while making you much more productive along the way. When your product is available in a new version or with new features, or if you simply need to let customers know that your store's hours are changing, posting updates to sites like Facebook and Twitter is virtually instantaneous and much more likely to be read than an easily-deleted email newsletter. If your company is experiencing a crisis—like website downtime or another minor catastrophe—Twitter has become the go-to medium for communicating updates to customers and clients.
Get feedback on work in progress
In many industries, customers have shown a keen interest in seeing the "behind the scenes" operations of even the most mundane companies. Social media gives you a simple way to show off work in progress rather than assembling small groups in person or looking for feedback at a trade show or another public setting.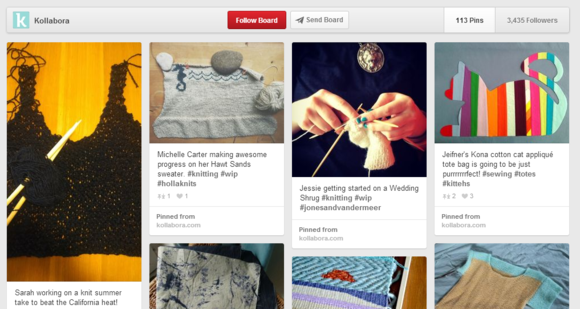 Instagram and Pinterest are great tools for showing off your work in progress and getting feedback.
Photo- and video-centric services like Instagram, Pinterest, and YouTube are tailor-made for efforts like these, and their two-way nature means you can not only show off your wares as they're being built, you can also solicit feedback to help guide your product's direction while it's still in development. Beats hiring an expensive consultant to tell you what you're doing wrong.
Previous Page 1 2 3