Apple Music trials come to an end: Should you pay to stay?
We weigh the pros and cons of Apple Music and compare it to other streaming services.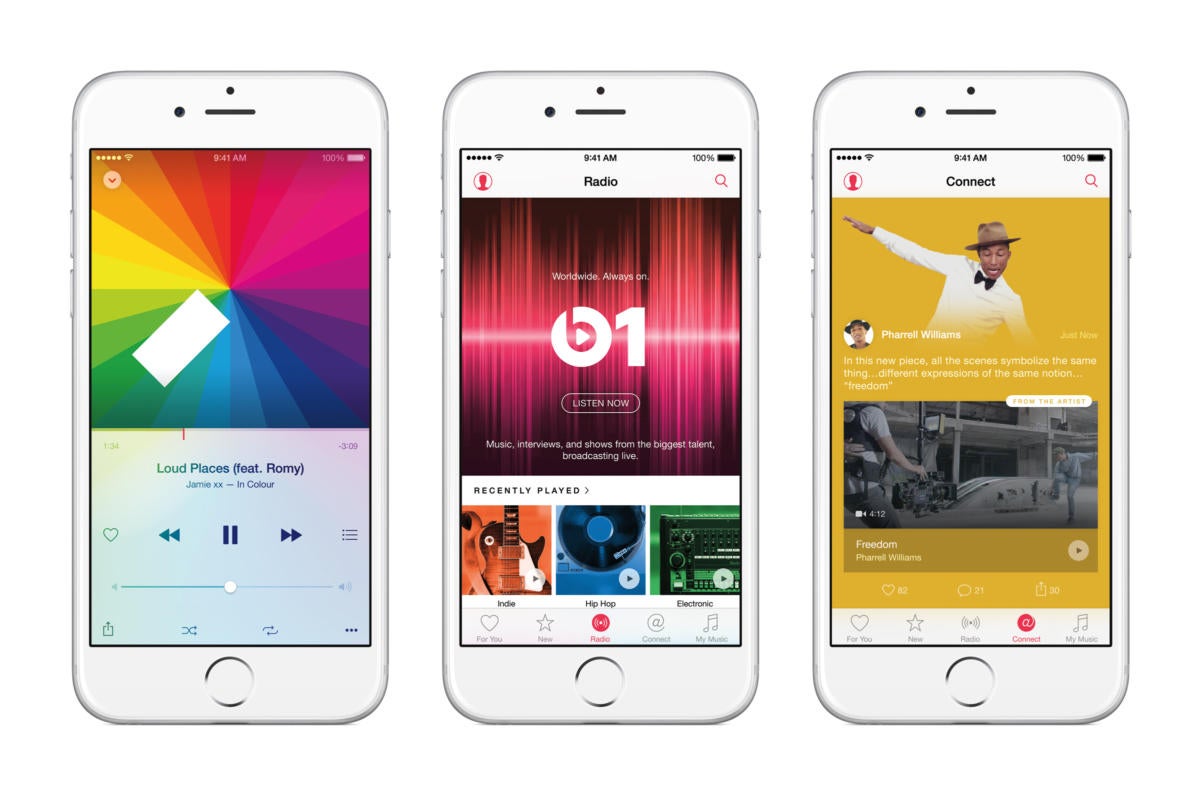 Credit: Apple
Apple Music's free three-month trial, which began when the service launched on June 30, is winding down for those who signed up on day one. Now it's time to decide whether Apple deserves your monthly payment, or if you should return to the streaming service you abandoned for the last three months with your head hung low in shame.
For some, the decision was made shortly after the trial began, when iCloud Music Library ran roughshod over carefully curated iTunes catalogs. For others, the marriage of purchased tracks with streaming ones is the ultimate music solution. There were some early bugs that have been mostly worked out, and three months in, it's time to decide whether to pay up or split.
So, let's break down the pros and cons of subscribing to Apple Music versus another streaming service.
How Apple Music stacks up to its rivals
There are several music-streaming apps on the market with a variety of features at different price points. You don't get a whole lot for no money—and you'll certainly get an ad-supported service in exchange for free listening—but some services have free tiers if your monthly budget is tight. Or if you want to go big, $19.99 per month will get you a high-fidelity audio subscription (and Prince albums) on Tidal.
Here's a handy chart we created to show you where Apple lands in this ecosystem:
Apple Music's advantages
Siri integration: No other music-streaming app can compete with Apple on its home turf when it comes to service integration, at least not until Apple opens Siri up to third-party applications (and there's no evidence that will happen anytime soon). And using a personal assistant to do the heavy lifting (or endless tapping) for you in Apple Music makes the app's sometimes confusing user interface, like options buried in menus behind tabs, easier to bypass. Just tell Siri what you want to do and she can help. Here's a complete list of how Siri can make navigating Apple Music a breeze.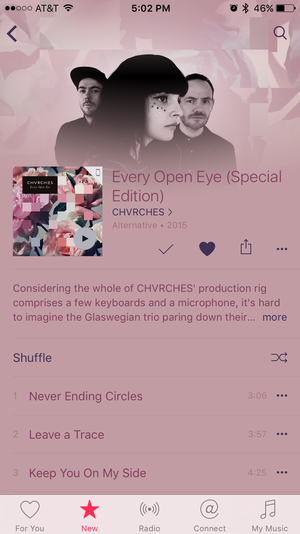 Apple Music's interface is slowly but surely improving, and its discovery tools are on point.
Human-curated playlists: Apple Music's precise playlists struck a chord with listeners because they're created by real people. That means instead of algorithms detecting songs that mention the word "summer" for a beachy playlist, you get curated tunes that evoke the spirit of summer. There's a playlist for every mood and activity, though Apple could make finding them a little easier.