CrowdFlik rides Waze's crowdsourcing wave with new mobile video app
Startups are fighting for a niche in the social video space with creative touches, like CrowdFlik's new crowdsourcing video app for events.
Twitter and Facebook are doubling down on smartphone video as the competition between Vine and Instagram heats up. But startups are also fighting for a niche in the social video space with creative touches, like CrowdFlik's new crowdsourcing video app for events.
CrowdFlik on Thursday rolled out its iOS app, which will encourage concertgoers, partiers and socialites who are already recording smartphone videos to share them with the world. You check into an event — or create one — and upload video clips you shoot at the concert, basketball game or wherever else you happen to be. The app synchronises time and location feeds to match user clips down to one one-thousandth of a second, so you can create a new video - or 'flik' - from other users' shots. CrowdFlik lets you edit in 10-second segments; the goal is to replicate professional event footage recorded from multiple angles by taking advantage of all the little clips regular people are already filming.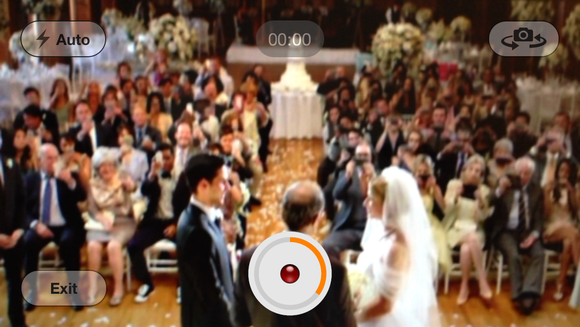 A whole wedding shot from one vantage point isn't exactly the most compelling video, unless you're the mother of the bride. CrowdFlik wants to change this.
CrowdFlik CEO Chris Hamer says the idea is to let people experience the events they go to in different ways — say, if you had nosebleed seats for Jay-Z and another CrowdFlik user is in the front row.
"Everyone benefits from your awesome seats or your awesome ability to create video," Hamer says.
Even if you didn't go to the show, you can still see the videos from the event and create your own video from other users' clips. There are no time limits on fliks, so you can conceivably compile footage from an entire concert and experience it like you were really there.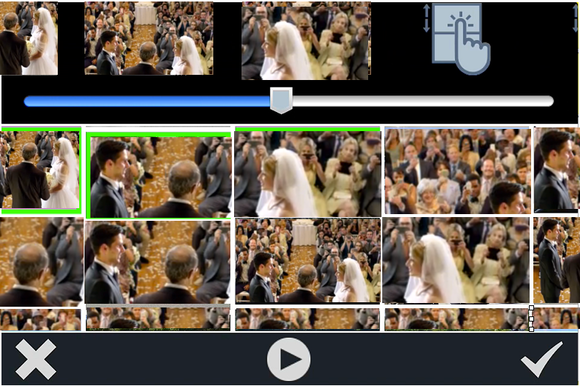 CrowdFlik lets you find and stitch together videos from all the CrowdFlik users at the event. So you get multiple camera angles without having to scamper around the church during the ceremony.
After putting in the work of editing a crowdsourced masterpiece, obviously you'll want to share it. CrowdFlik is launching with Facebook's single sign-on and has plans to add Twitter and then its own user registration in future versions of the app. At first the company will focus on public events, but private events — birthday parties, family holidays — are in the pipeline.
Crowdsourcing: the future of content
The success of apps like Waze, which turned user-generated traffic data into a US$1.1 billion deal with Google, prove that crowdsourcing is a valuable way of gathering information, both for users and for the startups' bottom lines.