Five free Dropbox tools you're not using (but should be)
Easier sharing. Simpler sending. Secure encryption. Make Dropbox even better with any of these handy utilities.
You can choose to encrypt individual files or entire folders. Once a folder is encrypted, any new content is encrypted as it syncs to Dropbox. Using the BoxCryptor view, you can identify files and folders that are encrypted by their green labels. In the Dropbox view, you'll see a .bc extension added to the name of encrypted files.
BoxCryptor bills itself as "zero-knowledge" software, meaning it does not have access to any of your data. All the encryption happens on your computer, not on BoxCryptor's servers. This hands-off approach also means that the company does not have access to your password, so if you forget it, you can forget accessing your encrypted data, too. Make your password memorable.
BoxCryptor is free for personal use, which covers one cloud-storage service and includes access to the mobile (iOS and Android) apps. The $48-per-year Unlimited Personal account adds file-name encryption and access to unlimited cloud services. The $96-per-year Unlimited Business account adds the ability to create groups for sharing files and folders.
BoxCryptor strikes a nice balance between safety and convenience when it comes to securing Dropbox. It adds an extra level of security without the hassle of switching to an entirely different cloud-based service.
DropTunes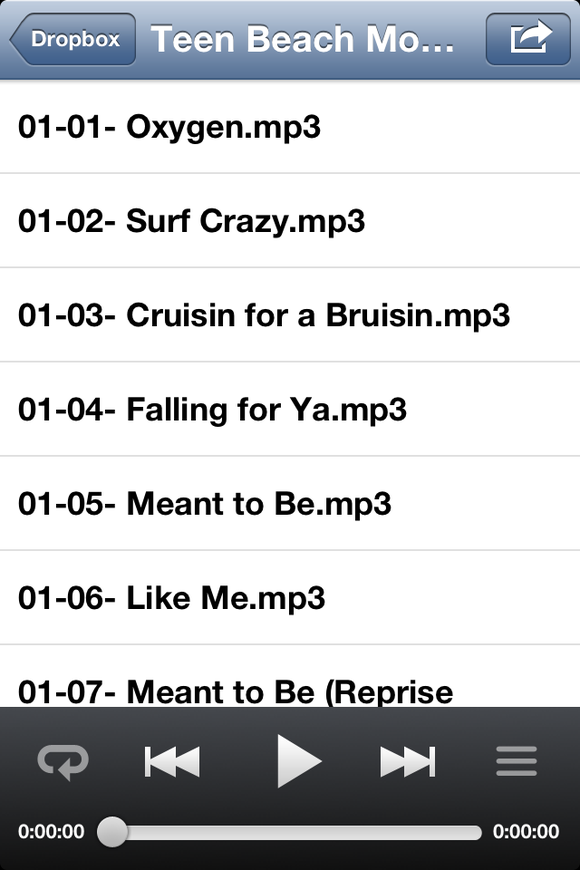 Dropbox is a great place for storing your digital music collection, but its music playback features are limited, to say the least. Sure, you can use Dropbox to access the song files stored on the service, but if you want to listen to the tunes, you need to download them to your device--defeating the purpose of storing them in the cloud in the first place.
Free Web app DropTunes serves as a streaming music player for the audio files in your Dropbox account. (A $1 iOS app takes its features mobile, too, but no Android version exists at the moment.) Simply point your browser to droptun.es, and give the Web app permission to access your Dropbox account. It automatically finds any audio files stored there and allows you to play them back without downloading them.
DropTunes displays your Dropbox folders in a column on the left side of the screen. Click a folder there, and any audio files it contains will appear in the main window at the center of the Web app. DropTunes lacks advanced features (such as creating playlists, or scrambling the order of the songs you're listening to) but it works for basic music streaming.
IFTTT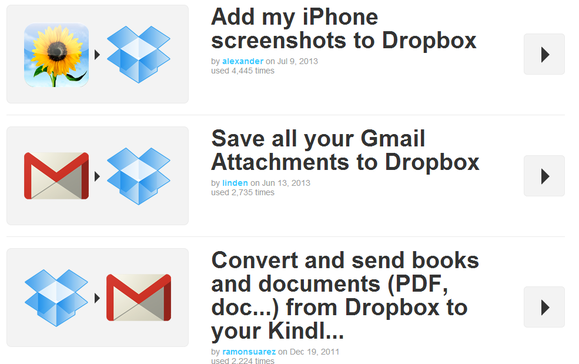 Saving data to your Dropbox isn't difficult, but you can make almost anything you do on the Web even easier with the help of IFTTT, a handy free tool that creates links between Web services. IFTTT stands for "If This Then That," and the phrase perfectly describes what IFTTT does: When one thing happens on a service you use, IFTTT triggers an automatic reaction.
Previous Page 1 2 3 4 Next Page