Five to Try: Android Pay starts rolling out, and Spotify amps up your runs
Here's a look at the new and updated apps and games worth grabbing this week.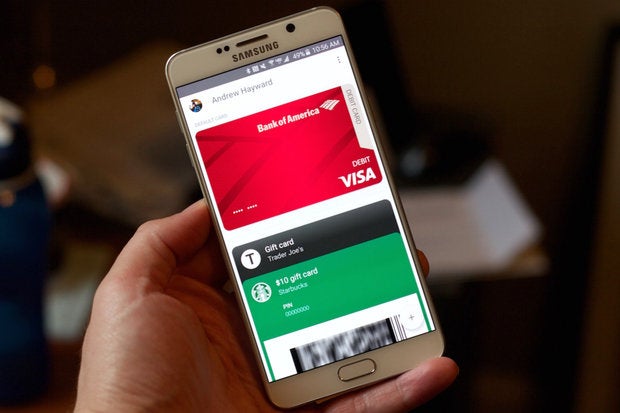 We usually try to throw the spotlight on brand new apps with our weekly Five to Try column, but sometimes massive updates steal the show. It's actually a little of both with Android Pay: the app itself is a totally new experience, although it's being released as a rebranded update to the old Google Wallet. In any case, if you're eager to tap and pay with your phone, it's the app to get this week.
Spotify's update is more traditional, but it's still a big deal: the running-focused enhancement brings playlists designed to scale with your speed. When it comes to fully new apps this week, we've got fun Tetris-esque puzzler Shades and the silly NBA Live Companion for turning yourself into a hoops star. And if you have a non-Samsung phone, then this week's wider release of S Health will certainly be new to you.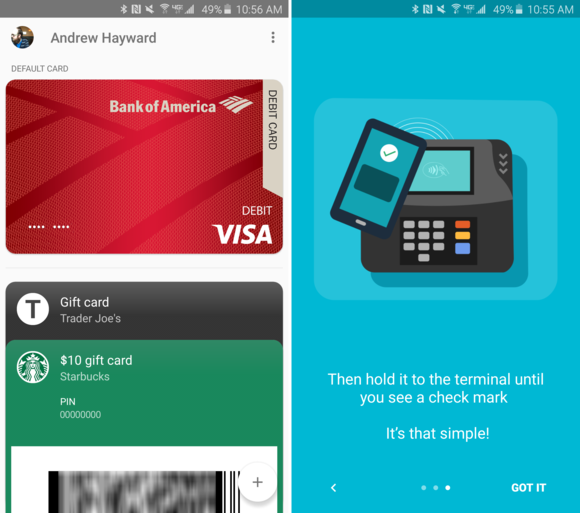 Load Android Pay with your credit, debit, gift, and store loyalty cards—and then leave your real wallet at home.
Google announced its rollout last week, but Android Pay—which replaces the old Google Wallet app (there's a new Wallet app, remember)—started hitting most phones this week via the Play Store. It's the new tap-and-pay system for NFC-enabled phones, letting you load up your credit and debit cards, gift cards, and store loyalty cards, and then easily pay for things by tapping your phone to a compatible terminal.
It's easy to set up and use, and seemingly secure—transactions are carried out with approval tokens, so the vendor never gets your credit card number. Plus, you'll need a lock screen enabled on your device to even use Android Pay. Getting your cards into the app only takes a minute or two, and then you'll be able to access them all whenever you need 'em. No more fumbling through your wallet to use the last couple bucks on a Starbucks gift card, or to pay at Walgreens, Whole Foods, or any of the many thousands of places that accept NFC payments.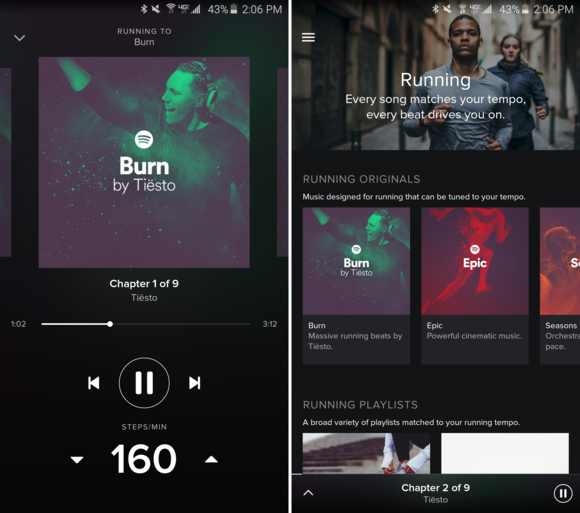 Famed DJ Tiësto provides one of the custom playlists, plus others are available with varying themes.
Spotify as a service and Android app certainly isn't new, but there is a major new component this week: Spotify Running. Sure, many of you already use the streaming music service to provide the soundtrack to your jogging adventures and treadmill jams, but Spotify Running is a smart, adaptable solution to keeping pace.
If you need tunes to motivate you when running, simply pull up one of the many playlists provided in the Running tab of the app. The original compositions are the real star here: these beat-heavy tracks are built to scale based on your average steps per minute, and shift on the fly if you decide to speed up or slow down. But there are also playlists of popular songs in various genres, and they'll pull up different tracks as you tweak your tempo—there's never a break in the action.