Five to Try: Android Pay starts rolling out, and Spotify amps up your runs
Here's a look at the new and updated apps and games worth grabbing this week.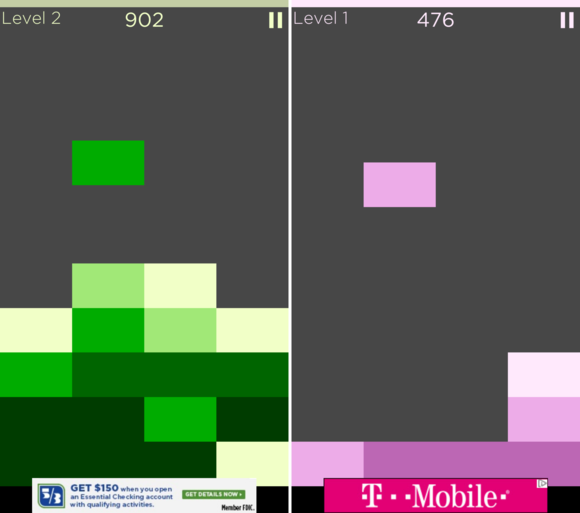 It doesn't look like much, but this color-merging twist on Tetris line-clearing is fun.
There's truly nothing flashy about Shades: this color-centric, line-clearing puzzler will hook you only with gameplay, not graphics. Luckily, this freebie is up to the task, delivering an experience that takes a bit of inspiration from Tetris without coming close to copying it. Here, the goal is to blend colored bricks to create complete lines, which then disappear from the board.
Each play session brings a different color scheme, but like-colored bricks combine to form darker ones, and a line only clears when it's the same color all the way across. It's easy enough on the lowest difficulty, but Shades can quickly devolve into chaos if you're not careful on the higher speed levels; a fumbled brick placement will really come back to haunt you. The prominent ad banner is annoying, and the in-app purchase for removing it isn't working, but this free puzzler is still worth a look.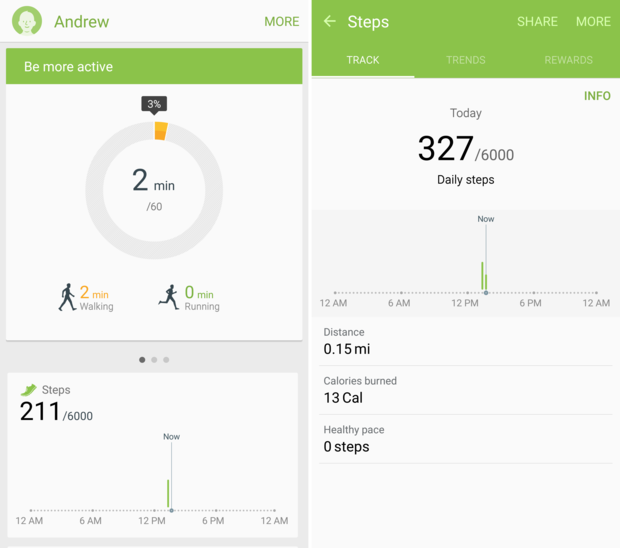 You'll need S Health to use the Gear S2 smartwatch—but the app is also useful without an external device.
S Health has long been a part of Samsung's default app assortment, allowing phone owners to track basic fitness stats and pull in data from other services and devices. Samsung has opened the gates wide on the app, allowing other phone owners to tap into its ecosystem. But if you don't have a Samsung phone, why would you want S Health?
It's a fair question. The most prominent reason may be the impending launch of the Gear S2 smartwatch, which sends its tracking data to your phone via S Health. But even if you're not planning on grabbing that sleek wearable, S Health provides basic step counting, sleep and food tracking, and a way to keep all your fitness data in one spot. It might not be much different than Google Fit in that regard, but it has a clean, easy-to-understand interface—and if it gets you active and more aware of your everyday wellness, then that's what really matters.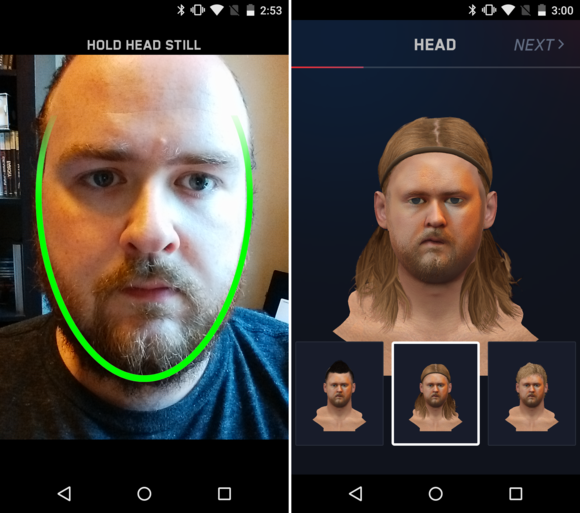 Finally, the flowing blonde locks I'll never actually have.
EA Sports' long-running NBA Live console game franchise has been a mess since relaunching a couple years back, but next month's NBA Live 16 sounds like a solid step up from last year's entry. One of the more interesting perks of the latest edition is the ability to create a custom player—with your very own face mapped to it—using your phone, and the Android app just launched this week.