Hands-on with Facebook Groups, a spin-off app you'll actually want to use
Facebook's roster of experimental apps has been hit-or-miss, but Groups is a must-use for fans of old-school Facebook.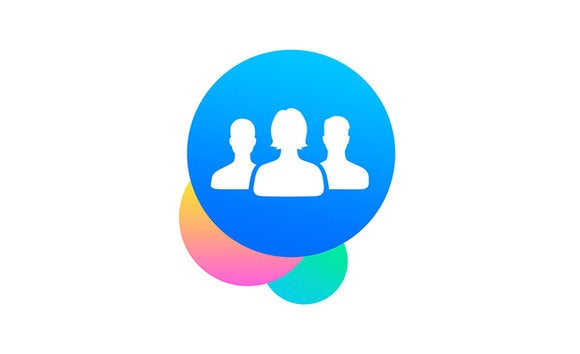 Facebook's Groups are one of the network's original features. They've changed over the years, like the rest of the network, but Groups remain incredibly popular, even though they're buried in the left rail of your News Feed like afterthoughts. This year, Facebook started to declutter its unwieldy big blue app by spinning off features into separate, stand-alone services. This week, Facebook Groups got the same treatment with a brand new iOS and Android app that takes the Groups that more than 650 million people use every month and makes them easily accessible.
In Facebook's early days, Groups were a fun, throwaway feature. In college, I joined groups for Las Vegas natives, Pulp Fiction fans, residents of my dorm, and, my personal favorite, a group where everyone recounted the word that knocked them out of the elementary school spelling bee. (Facetious. I still remember.)
Since then, Groups have become a more useful, if not exactly thrilling, part of the Facebook experience. They range wildly in topic, from neighborhood organizations and local sports to national politics and celebrity fandoms. Some are super small, with just a dozen close friends chatting about whatever comes to mind. Others are massive, with tens of thousands of members. The new app makes it easier to manage Groups memberships and keep the conversation going without having to interact with Facebook's desktop site, which grows increasingly unwieldy with every passing day.
The new Groups app even lets you create new groups in a well-designed, easy to use format.
Using Groups on Facebook's desktop or mobile site, or even in the main app, is a pain. Everything is cluttered, it's difficult to navigate to the conversation you want to comment on, and Groups alerts are jumbled up with all your other notifications. Like Facebook Messenger, the new Groups app makes the rest of Facebook irrelevant by honing in on the one feature you want to use.
Unlike with Messenger, Facebook isn't exiling Groups and forcing you to make the switch. But you'll want to anyway. When you open the app, it shows you a grid of all the groups you're a member of. (This reminded me there were a few I needed to quit.) A menu bar on the bottom lets you tab between groups, notifications, discover, and settings.
Discover is a new, app-only feature that recommends groups to join based on your location or which groups are popular among people you know. I already found a few to join based on that alone. Settings gives you the power to change what kind of in-app and push notifications the app sends you. Want to be alerted every time someone posts? Easy. Only want to be notified when your friends post? Done. Facebook proper offers these controls, too, but it's so difficult to separate them from all the other privacy tools you have to manage.