'I almost got sued for knitting a Firefly hat': The legal risks of pop-culture fan art
How intellectual-property squabbles over fan-made crafts are alienating fan communities.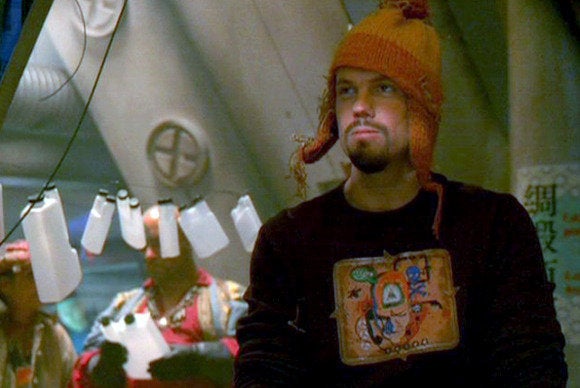 Undying devotion to your favorite TV show can lead to much worse than a sedentary life parked on the couch. For Stephanie Lucas, it threw her right in the middle of an intellectual-property lawsuit: In March she was hit with a cease-and-desist order from 20th Century Fox Television.
Her actionable offense? She was selling a knitted hat inspired by a Fox TV show on Etsy.
Lucas is a member of the Firefly fan community, a group dedicated to Joss Whedon's short-lived "space western" series that originally aired on Fox. "I'm absolutely in love with this show and its characters," Lucas says. And thus her shop features one special item dedicated to her fellow Browncoats (a nickname for the Independence fighters in Firefly, and now for the fans themselves).
"Fans like to show their love for a show, and sometimes that comes in the form of fan art," Lucas told TechHive. "A lot of these artists then try to sell their art and make a small profit off of something they love doing."
For as long as there will be television shows, books, movies, and music, there will be fans, hordes of them. Some shows may not receive a ton of commercial success, but will attract a cult following of people who are dedicated to their fictional universes. Conventions, such as this week's Comic-Con in San Diego, stoke the passions of these mega fan communities, and enthusiasts show up wearing their favorite gear and memorabilia.

ROB HAINER / SHUTTERSTOCK.COM. Fans show off their homemade Nintendo costumes at DragonCon in 2012.
But there's a fine line when it comes to making memorabilia versus selling it, and that all comes down to copyright.
Intellectual-property law is a tough nut to crack, and it can quickly stifle creative expression among well-meaning fans. In 2008, Steven Jan Vander Ark lost a lawsuit challenge from J.K. Rowling and Warner Brothers over an unofficial "Harry Potter Lexicon" he wrote to help fans keep track of the numerous characters, spells, and terminology Rowling used in the Harry Potter series.
Four years later, CBS blocked a not-for-profit, fan-made production of a Star Trek film based off a new script. And between 2009 and 2013, Disney/Lucasfilm, Summit Entertainment (which owns the licensing for the Twilight film series), and video game developer Bethesda have all gone after fans for selling unlicensed homages to copyrighted TV shows, movies, books, and games.
Some artists' designs are considered a threat and give attorneys a headache, while others are considered benign or go completely unnoticed. The legal boundary is more of a blurry squiggle than a hard line, which poses quite the problem for fan artists.