Instagram is killing its awesome Photo Map, sigh
We can't have nice things.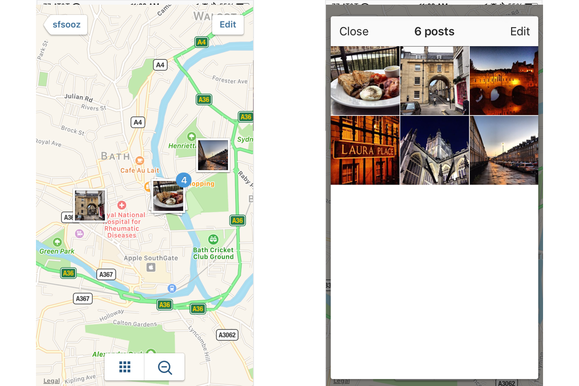 I still remember the walk I took around Bath (one of the loveliest cities my eyes have ever seen!) and how much trouble I had finding that Apple Store, ha.
So I'll miss the Photo Map. Sure, I'll probably screenshot my maps before the feature disappears, even though they'll never be as satisfying as the interactive experience. And truthfully, I'll probably stop tagging the locations of my Instagrams. Since my account is private, my photos won't show up in the roll of images taken at that location, and without the Photo Map feature just for me, there's no point. Maybe Instagram could build Photo Map into the web view for the die-hards who use it, while still removing the feature from the app.
Did you use the Photo Map in Instagram? Are you sad it's going away? Join my pity party in the comments.