Meet the new Twitter, same as the old Facebook
Twitter is snagging some of Facebook's features, but risks losing its personality in the process.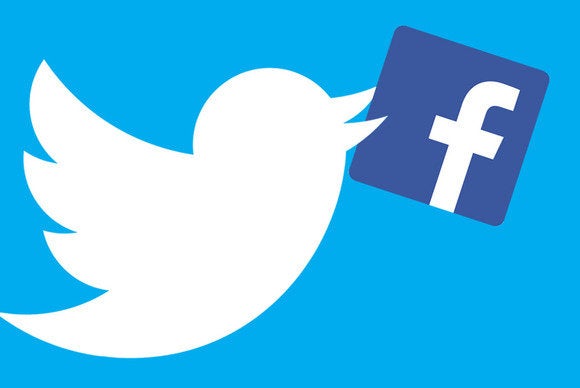 Soon the only difference between Twitter and Facebook will be in name only. Twitter this week made a few big changes that, taken separately, are positive steps forward. The network is trying to grow beyond its devoted user base and appeal to the mainstream. But as a whole, Twitter is becoming more and more like Facebook every day.
It was an eventful week for the newly public micro-blogging service. First, the company quietly rolled out a new type of ad in the Timeline. Then, in a curious move, Twitter bought Android lock-screen startup Cover. After that announcement came a profile page redesign and pop-up Web notifications.
The changes seem promising, but they also follow Facebook's playbook almost to the letter. Twitter might just be embracing broader social trends and learning from its competitor's missteps, but the network risks losing its signature style, its innate Twitter sensibility, if it hews too closely to Facebook's path.
Direct messages are the new chat
Twitter capped off its week of change with a Thursday roll-out of pop-up Web notifications, so you'll instantly know if someone replies to, favorites, or retweets you as you scroll through your feed on Twitter.com. Super convenient, right? Right. But real-time notifications are something Facebook has long offered.
Twitter used a pop-up direct message as an example of how real-time notifications will improve the desktop Twitter experience—before, you might have missed a DM until much later—but the DM pop-up also resembles a Facebook chat. Strangely enough, Facebook is moving beyond chat by pointing mobile users to its Messenger app. If Twitter spun off messages into a separate DM app, few eyebrows would raise.
Profile pages get a makeover
Twitter's revamped profile pages made headlines this week because it's the first major design change Twitter's rolled out in quite some time. Some users hate the new look, others say the makeover doesn't even matter because few Twitter diehards even look at their profile pages. Everyone knows the feed is the heart of Twitter.
But it's hard to deny that the new look for profiles is very, very similar to Facebook's design decisions with Timeline, its version of a profile page. Both now feature large cover photos straddled by profile photos and centered posts bracketed by bio information and trending topics.
It's unclear why Twitter chose such a blatantly similar design, but my best guess is that the familiar format might prompt people who use Facebook and stumble upon a Twitter page to stick around. The unknown is scary. Facebook is not.
Making money off mobile
Facebook has proved mobile app install ads make money. It's the company's core way to make money on mobile—mobile ads bring in more than half of Facebook's total revenue—and has helped Facebook foster relationships with developers. Install ads are just the beginning: Facebook is expected to announce ways to help developers monetize their apps at its F8 developers conference at the end of this month.