Microsoft's browser upgrade decree proves disastrous for IE
Mandate that requires upgrade to IE11 by January coincides with biggest nine-month user share fall in five years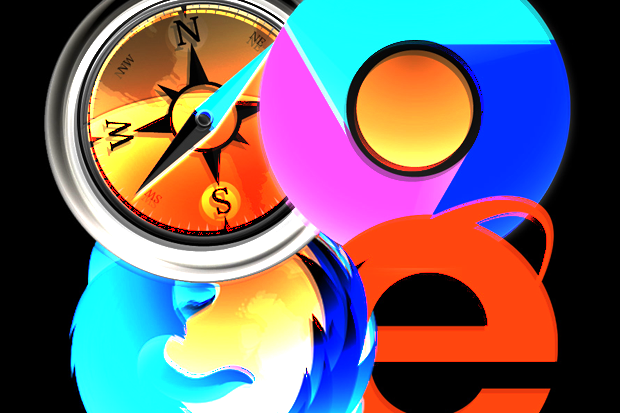 Microsoft's decision more than a year ago to require most Internet Explorer (IE) users to upgrade to the newest version appears to have had a disastrous impact on the browser's share, recently published data shows.
In August 2014, Microsoft unexpectedly told most IE users that they had to be running IE11 by Jan. 12, 2016, about 15 weeks from now. After that date, Microsoft will support IE9 only on the little-used Windows Vista and Windows Server 2008; IE10 only on Windows Server 2012; and only IE11 on Windows 7, Windows 8, Windows 8.1, Windows 10, Windows Server 2008 R2 and Windows Server 2012 R2. Also on the support list was the new Edge, exclusive to Windows 10.
Customers who run a non-sanctioned IE version after Jan. 12 will not receive security updates.
Projections by Computerworld, based on the the rate of decline in the up-for-retirement IE editions, now point to between 39% and 41% of those running a Microsoft browser in January being severed from security updates.
The mandate to upgrade older versions of IE, in most cases to IE11, has coincided with a major decline in IE's overall user share, a measurement generated by Net Applications, which tallies unique visitors to its clients' websites, then reads browser agent strings to estimate the online user percentages running a specific browser family or the editions among such families.
According to Net Applications, 51.6% of the world's online users ran IE in September, a six-tenths of a percentage point decline from the month prior.
Notable about that number was that it was IE's lowest since its salad days when it beat Netscape into the dirt, lower than the earlier trough of December 2011, when IE accounted for 51.9% of all browsers used.
Starting in January 2012, Microsoft's IE clawed back from the brink of minority status with a remarkable and steady three-year share climb that lasted until December 2014, when it peaked at 59.1%.
In the nine months since, IE has lost 7.5 percentage points, an amazing amount in the slowly changing browser market, when movements measured in fractions of a percentage point are considered victories. IE has not suffered a nine-month decline of that magnitude since April 2010, when Mozilla's Firefox was charging toward a 25% user share mark and Google's Chrome was barely off the ground.
During September, 49% of all instances of a Microsoft browser were IE11, Net Applications said. Substantial factions of the user base, however, continued to run versions slated for shutoff, notably IE8, which accounted for 22.7% of all browsers built by Microsoft. But IE9 (12%) and IE10 (9%) were also used by substantial portions of the Microsoft browser world.