The Binge-Watch List: Transparent is set to be Amazon's biggest original show
Amazon may have found its 'Orange Is the New Black,' thanks to bold performances and a truly original story.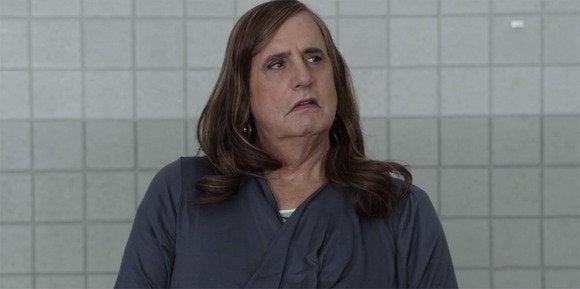 It's not hard to find TV shows to watch these days. But finding good ones to watch amid all the streaming video services fighting for your attention and your eyeballs? That's more of a challenge. Every other week, we'll help you separate a would-be House of Cards from the rest of the pack, as we look at which streaming TV shows are worth your time.
Amazon is serious about making television shows--which is to say that they're actually doing it, rather than just sending out press releases. On Friday, the entire first season of Transparent became available for streaming, fulfilling the implicit promise made by the pilot. That pilot first appeared in March as part of a bigger slate of potential pilots, and now it's finally becoming a real live child.
In this metaphor, becoming a real live child means that enough episodes have been created to make it an actual series--yes, it's a Pinocchio reference. And although it might have been clearer had the phrase been "real live boy," for reasons that will soon become evident, the phrase seemed more apt when it was rendered gender-neutral.
What it's about
Three self-obsessed adult siblings have their own lives and problems. And then they find out that their father (Jeffrey Tambor) is transgender. That's really all we know from the pilot, because the first child doesn't learn about it until the very end of the episode. But the premise seems sound. It certainly makes for a quality pun in the title, which is something that doesn't happen often enough: Trans-parent, see?
It's also the story of how the children are navigating their own lives, which they seem to be doing with varying degrees of resigned disappointment. Sarah seems unhappy in her marriage to a rich, dismissive jerk (played by Rob Huebel, of all people), while Josh is equally unhappy in his lavish mansion. He's constantly bedding blonde women, which is supposed to be a sign of a successful life, but it's not working for him. Ali, the third child, ends up convincing a muscular gentleman she met in the park to shout at her while making her do push-ups. That seems like it could be regular exercising, but there's definitely an edge to it.
What makes it interesting?
Most transgender characters on television are played for laughs, which can be vexing if you don't automatically start guffawing at the idea. And even when they're done with respect, like Laverne Cox's character on Orange Is the New Black, they tend to have their stories focused on the time after the transition. Transparent is the story of the transition itself, and how the people around Jeffrey Tambor's character react to it.