Top 25 DIY tips for better SEO
You don't have to be an SEO expert to boost your website's search engine cred. The SEO community shares tips on how individuals and organizations without SEO expertise can increase their sites' search engine rankings.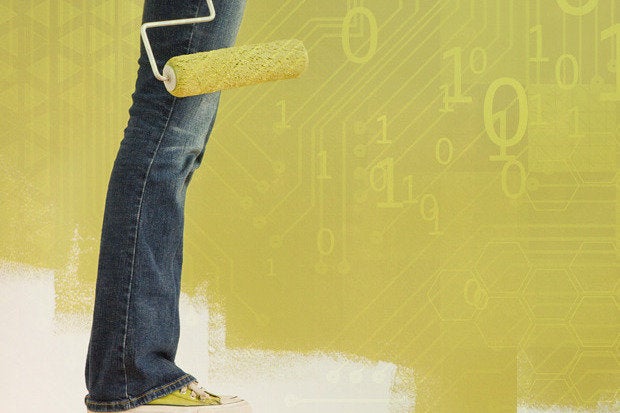 Credit: Hemera/Thinkstock
Is do-it-yourself (DIY) search engine optimization (SEO) possible if you lack SEO experience?
"DIY SEO is not just possible, it's usually preferable," according to Eric Ward, a noted linking strategist and publisher of the Linkmoses Private newsletter. "Nobody will care as much about your business as you." "
Whether you're a small business owner or an online marketer at a large company looking to enhance your SEO, the most important thing is to "recognize that the techniques and tactics a DIY SEO'er must use are not universal," Ward says. "A site that sells hand-carved boomerangs requires different SEO techniques and tactics than a site that sells bobsled parts. While there are some technical aspects to SEO that are common, the ultimate success or failure of your site will be based on SEO and promotion strategies that differentiate you from everyone else."
We've grouped the following 25 invaluable DIY tips from SEO experts into four categories: Keywords, Links, Blogging and Social Media, and Strategies. (Click the links to jump directly to additional sections.) A few of the recommendations may be beyond your technical reach, but understanding the concepts will help you work more effectively with SEO professionals.
Keywords
1. Find the keywords Google attributes to your site
This should be the first step for any SEO campaign, according to Achalu Narayanan, vice president, Internet Marketing, Egnyte. Narayanan recommends the free Google Keyword Planner tool, which can be used to input your website's home page URL and review the keyword ideas Google provides. You should also do the same for two or three competitive sites, he says.
2. Optimize content for relevant, long-tail keywords
A long-tail keyword phrase is one with more than two or three words, such as triathlon training for women in SF Bay Area. "The shorter keywords are usually a lot more competitive, which means that other businesses are spending a lot of time, effort and money getting them to rank as they compete," says Michael Lazar, TrueShip Shipping Software's "growth hacker." Long-tail keywords "are easier to rank for and can drive just as much traffic," he says.
Lazar says Hit Tail ($10 per month and up) can help you find ideas for long-tail keywords because "it tells you what your best long-tail keywords are and how to write articles, website content or blogs using them to get them ranked."
For additional keyword research, Debbie Carkner, VP of ecommerce strategy at SMITH, says the following tools (in addition to the Google Keyword Planner) are "industry favorites": WordStream, Wordtracker, SEMRush, Search Engine Genie, SEOBook and KeywordSpy.
3. Get keyword ideas from customers
"Only optimize your site for the keywords that matter to your business," says Adam Barker, director of demand generation, Continuum Managed IT Services. "Understand which words your customers use to describe your product by asking them face to face, on a website form, or in a survey. Once you learn this, structure your Web content around it. Use the same lingo they use on your site, because those are the words and phrases that they use to search for you."