Twitter's plan to boost growth: Videos, messaging, and timelines for people who don't use Twitter
Twitter is creating an experience for you, even if you don't have a Twitter account.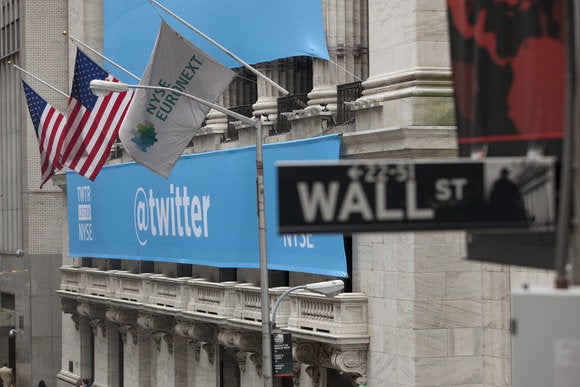 Expect to see Twitter move fast and try not to break anything this year as it attempts to add new users and make more money without angering the people who love it just the way it is. Things have to change. Despite Twitter proving that it can sell ads with the best of them, the company's lagging user growth is a sore point still.
Twitter grew its user base by 20 percent in 2014 over 2013. Solid, right? But when you dig into the actual numbers, Twitter is faltering: The network added just 4 million monthly active users in the fourth quarter, up to 288 million, despite efforts to make signing up and using the service easier than ever. The network also lost 4 million MAUs in the fourth quarter due to trouble with the rollout of iOS 8, Twitter Chief Financial Officer Anthony Noto said during the company's fourth-quarter earnings call. Noto said the loss was related to a bug in Twitter's Safari integration.
And while Twitter made $479 million in the fourth quarter and $1.4 billion in all of 2014, that one irritating stat--a measly 4 million new users--is starting to anger Wall Street. So Twitter is pointing to another number: The more than 500 million people who engage with Twitter without logging in. They come to the network via search results, or by looking for a celebrity's profile, or by clicking on tweets embedded on third-party sites. Twitter spent the week leading up to its fourth-quarter earnings report emphasizing the impact it has on the world--much larger than its weak user growth would have you believe. And during its fourth-quarter earnings call on Thursday, the company revealed its next big plan: creating an experience that even "logged-out users" (otherwise known as not users at all) will love.
The logged-out timeline
This week, Twitter started experimenting with a timeline created just for people who navigate to Twitter.com without logging in or signing up. The network will use a combination of algorithms and curation to display a fully featured feed designed to entice those logged-out users to log in. And once the bugs have been worked out, Twitter will also include promoted tweets--the ads that Twitter users see--in those logged-out timelines.
And before you ask, Costolo has already considered whether a curated logged-out timeline will take away any reason to actually sign up for Twitter.
"Is the logged-out experience going to cannibalize the experience in any way? I think it's flipped around," Costolo said. "We have the incredible opportunity around people who've heard about Twitter or seen it on TV and we throw up this wall in front of them today and make them go through these hoops to get started."