Ultimate tech tools for the household CTO
Running a household is tough work, but employing the right tech can make all the difference. These apps can streamline your operation.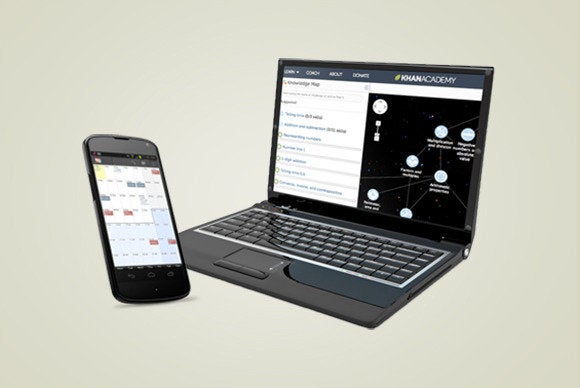 Running a household smoothly is like heading up a small business—even more so if you manage a home office on top of it all. You need to be detail-oriented, organized, and well equipped. Luckily, even if you lack those first two traits, the proper tools can go a long way toward filling the gap.
The following hardware, apps, and Web-based services are designed to help the chief technology officer of your family. These offerings can step in to assist with everything from syncing schedules and planning meals to securing your home and monitoring your kids' content consumption.
Everyday organization
Sync schedules
An easy way to minimize the stress of running a household is to stay organized. The first step is for family members to share calendar access. Google Calendar is universally accessible online and simple to use, and it lets you add and view other people's calendars while keeping some events private. (Read up on 21 Google Calendar tricks.) As for mobile devices, CalenMob for iOS or Chronos Calendar for Windows Phone both sync with Google. On Android, you can simply use the native app or try Touch Calendar.
Manage documents
With everything going digital, including even important files such as tax documents, mortgage and rental agreements, and birth certificates, you need a secure way to store and share items among the heads of household. One of the most popular options is Dropbox, which provides up to 2GB of free and secure storage in the cloud and has apps for Android, BlackBerry, and iOS.
Windows 8 faithful? Try SkyDrive, which offers 7GB of free storage and syncs seamlessly with Windows devices. (It also works with Mac and is accessible via Web browser). Or consider Google Drive, which is a particularly useful option if you find yourself frequently editing documents in the cloud. (To get more out of your cloud storage service, read our tips.)
Catalog family photos
Family pictures, naturally, are among your most precious files. If you're already using the Google ecosystem, Picasa provides a no-nonsense way to organize, edit, and share pics. You can store images in the cloud with Picasa Web Albums, which offers apps for iPhone, Windows Phone, and Android.