You probably missed these movies when they were in theaters, but now you can stream them on Netflix!
This week we have some overlooked or underrated gems, movies that slipped under the radar or were somehow misunderstood the first time around. There are movies based on classic literature, movies that sing and dance, and movies that blow stuff up. There are stories about real life, stories that just feel like real life, and stories that feel like nightmares.
To Be Takei (4/5 stars)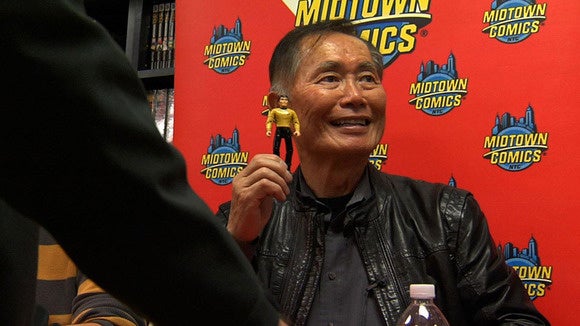 This documentary about actor George Takei, famous for playing "Sulu," might seem like a fun time for Star Trek fans; but in truth, it's a highly informative, somewhat profound, and very moving story of racism, bigotry, forgiveness, empathy, and love. As a Japanese-American child in the 1940s, Takei was raised in internment camps, surrounded by armed guards and barbed wire walls. He became an actor, but was forced into stereotypical roles.
Many of the interviewees, however, credit Takei's appearance as Sulu as one of the first examples of positive Asian representation in popular entertainment. Later, Takei had another struggle; his long-closeted homosexuality. We meet Takei's longtime partner Brad, who is a fascinating character all his own, not willing to suffer Takei's actorly facade or his celebrity lightly. In the end, To Be Takei (2014) is a sweet, fascinating, in-depth portrait of an outsider who may or may not be a great actor, but who impacted the world in many unique ways.
The Young Girls of Rochefort (4/5 stars)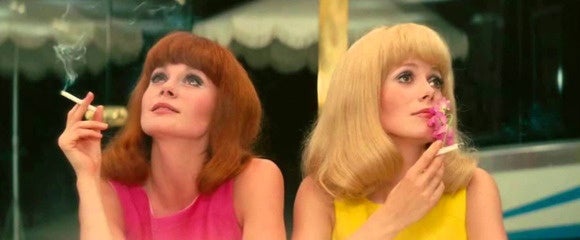 With the world's love for big, expensive musicals still unwavering, it's a wonder why Jacques Demy's The Young Girls of Rochefort (1965) is still such an unknown curiosity. A follow-up to his smaller, sadder The Umbrellas of Cherbourg, it's a weird mix of reality and fantasy, American, and French.
Real-life sisters Catherine Deneuve and Francoise Dorleac (who sadly died just two years later at the age of 25) co-star as movie sisters, running a little snack bar and dreaming of falling in love and being swept away to Paris. Several men show up, and everyone falls in love all at the wrong time, causing much running around, dancing, and singing.
The movie is brightly colored and wide in scope, and Michel Legrand's jazzy tunes are difficult to get out of your head. Gene Kelly--slightly older, but still graceful--shows up for a couple of sublime numbers. It can be somewhat awkward following the songs and dancing and reading English subtitles at the same time, but once you get into the rhythm, this is a delightful movie. Michel Piccoli and Danielle Darrieux also appear.
Recommended on HuluPlus
Game 6 (4/5 stars)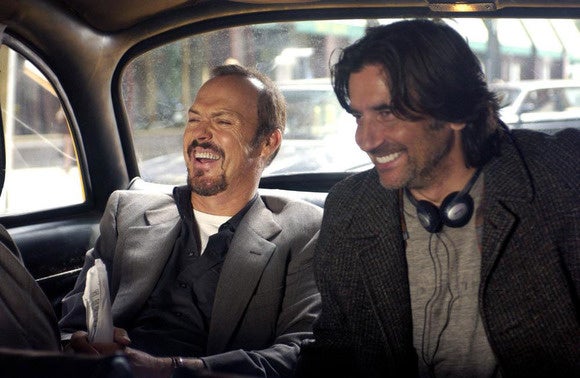 People who are in love with Michael Keaton's performance in the amazing Birdman might wish to go back and look at some of his more underrated or forgotten work, like Michael Hoffman's dreamily vivid Game 6 (2006). Keaton stars as playwright Nicky Rogan, who has a new play debuting the same night as the soon-to-be-infamous game six of the 1986 World Series between the Boston Red Sox and the New York Mets.
Previous Page 1 2 3 4 Next Page