You probably missed these movies when they were in theaters, but now you can stream them on Netflix!
This week we have some overlooked or underrated gems, movies that slipped under the radar or were somehow misunderstood the first time around. There are movies based on classic literature, movies that sing and dance, and movies that blow stuff up. There are stories about real life, stories that just feel like real life, and stories that feel like nightmares.
A Sox fan, Nicky tries to decide whether he should skip the play and catch the game. But he worries about a scathing review from a notorious theatre critic Steven Schwimmer (Robert Downey Jr., also great). Written by acclaimed novelist Don DeLillo and set over the course of a soul-searching day, the movie is in love with the sound of words as well as with the deliberate, sensual pace of a good ball game. Griffin Dunne, Bebe Neuwirth, Catherine O'Hara, and Ari Graynor also star.
Goodbye Solo (4/5 stars)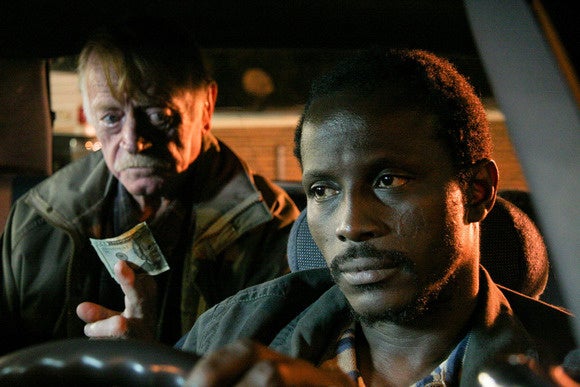 Hollywood loves to make movies about oddball opposites who meet up and learn about life from each other. Usually movies make the mistake of going to extremes with these characters and taking them too far from life. Ramin Bahrani's Goodbye Solo doesn't make that mistake. Solo (Souleymane Sy Savane) comes from Senegal and now drives a cab in North Carolina. He dreams of getting his pilot's license, and tends to work more in favors and trading than he does cash.
One day he picks up an aging good ol' boy, William (Red West), and though nothing is ever spoken, he believes that William plans to kill himself. So Solo begins to try to show William about how great life can be, even if it comes with little trials and tribulations along the way. In his acclaimed first two films, Man Push Cart and Chop Shop, Bahrani used a gritty, observant, realistic style to explore themes of routine, loneliness, and hope. He continues that trend with this, his most accessible movie to date.
Great stuff on Amazon Prime
Jack Reacher (4/5 stars)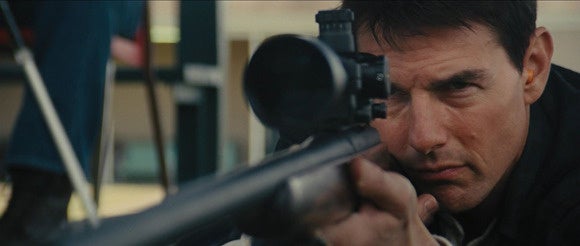 Based on a pulp novel by English writer Lee Child, Jack Reacher is like a European crime movie, perfectly timed but moving at half speed and with some kind of existential meaning lurking just below the surface, not to mention Werner Herzog playing a mysterious and deadly bad guy called "The Zec." Unfortunately, with Tom Cruise in the lead role, viewers had certain expectations that were not met, and the film remains an underrated entertainment.
Cruise plays a former army sniper who lives "off the grid" and arrives in Philadelphia to investigate a shooting in which five seemingly random people were killed. Current Oscar-nominee Rosamund Pike plays a lawyer assigned to the killer's case, Richard Jenkins is her father, the D.A., David Oyelowo plays a police detective, and Robert Duvall plays a cranky old rifle-range owner. Oscar-winning screenwriter Christopher McQuarrie (The Usual Suspects) directs with the same druggy, displaced style of his previous film, the odd cult classic The Way of the Gun.
Previous Page 1 2 3 4 Next Page