You probably missed these movies when they were in theaters, but now you can stream them on Netflix!
This week we have some overlooked or underrated gems, movies that slipped under the radar or were somehow misunderstood the first time around. There are movies based on classic literature, movies that sing and dance, and movies that blow stuff up. There are stories about real life, stories that just feel like real life, and stories that feel like nightmares.
Night Moves (4/5 stars)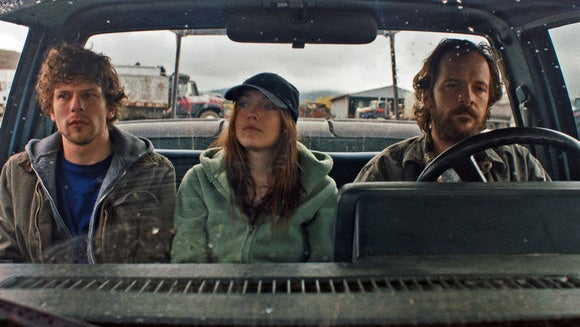 Indie director Kelly Reichardt (Old Joy, Wendy and Lucy, Meek's Cutoff) makes movies with long silences and stretches of moody contemplation. Night Moves (2014) is a bit more complex, digging into sociopolitical gray areas and generating a slow-burning suspense. It tells the story of three radical environmentalists, an organic farm deliveryman (Jesse Eisenberg), an ex-rich girl Dena (Dakota Fanning), and an ex-Marine (Peter Sarsgaard).
They spend a great deal of time preparing for their latest job, blowing up a hydroelectric dam in Oregon. But when the night of the job finally arrives, it raises more questions: what good has it done? What harm? The characters are guarded and stoic, and the rising sexual tension between the trio is left deliberately unexplained, but it makes them all the more fascinating. Many critics complain that "nothing happens" in Reichardt's films; but if you look a bit closer, everything happens.
Now available on Vudu
Nightcrawler (4/5 stars)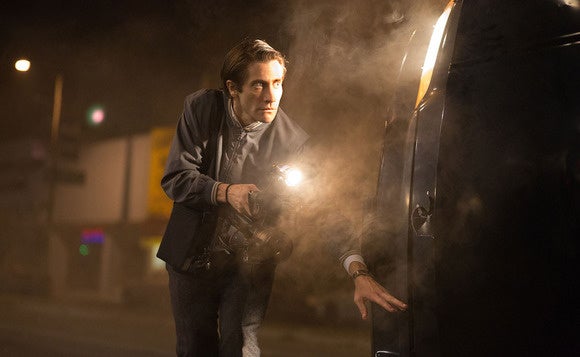 Jake Gyllenhaal gives a positively creepy performance, looking weirdly skeletal and bug-eyed, as Louis Bloom, a Los Angeles loner and outcast who perpetually polishes his positive salesman's attitude. He makes a living stealing and selling scrap metal, but finds his calling when he accidentally witnesses two cameramen "nightcrawlers" filming nighttime accidents and crimes for the morning TV news. He blunders his way into the same job, making some mistakes, but eventually making a connection with producer Nina Romina (Rene Russo, at her best).
Unfortunately, Bloom not only becomes a little too good at his job, he also becomes slightly less objective when it comes to journalistic integrity. Screenwriter Dan Gilroy makes his directorial debut here, and it strikes a bold balance between gritty realism and a surreal nightmarish quality. His original screenplay is currently nominated for an Oscar. Bill Paxton co-stars.
Previous Page 1 2 3 4