El Capitan FAQ: Everything you need to know about OS X 10.11
This fall, Apple will release OS X El Capitan, which is version 10.11 of the Mac operating system.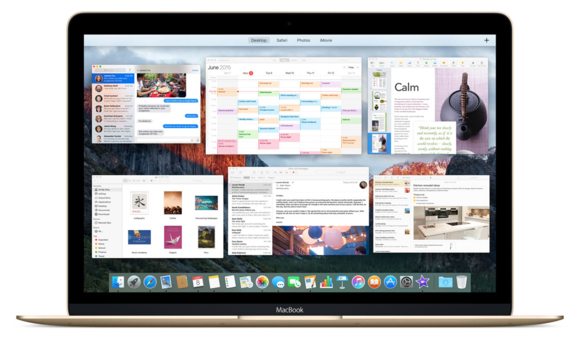 Credit: Apple
This fall, Apple will release OS X El Capitan, which is version 10.11 of the Mac operating system. In this FAQ, we'll answer some of the more general questions about El Capitan to help you decide about installing it on your Mac.
Why is it called El Capitan?
Apple now names OS X after California locations, and the El Capitan name has more meaning than what it seems on the surface. The El Capitan "location" is a 3000-foot monolith of granite found within Yosemite National Park.
As Apple puts it, OS X El Capitan is about "refining the experience and improving performance" of OS X. If you consider that OS X 10.11 is mostly designed to tweak, fix, and add minor features to OS X Yosemite (version 10.10), then the name of OS X 10.11 makes sense.
When will be available?
Apple says that El Capitan will be available on September 30.
What's the price and how to I get it?
El Capitan is free. It's available in the Mac App Store.
Will it run on my computer?
El Capitan will work these Macs running OS X Snow Leopard or later:
iMac (Mid 2007 or newer)
MacBook (Late 2008 Aluminum, or Early 2009 or newer)
MacBook Pro (Mid/Late 2007 or newer)
MacBook Air (Late 2008 or newer)
Mac mini (Early 2009 or newer)
Mac Pro (Early 2008 or newer)
The general minimum requirements call for 2GB of memory, 8GB of available storage, and an Internet connection for some features.
What are the new features?
For what's considered a fine-tune release, El Capitan has a number of new features that make it worth the upgrade. The changes to OS X itself aren't a lot: Split View, a revamped Mission Control, Spotlight improvements, better support for Chinese and Japanese text, general performance tweaks, and Metal, Apple's new graphics core technology. Oh, and there's also the thing where your cursor gets bigger when you shake your mouse so you can spot it.
The major changes are in the apps that come with El Capitan. Safari, Mail, Notes, Maps, and Photos all have new versions.
New features in the apps? OK. How about them? Start with Safari.
The two main new features in Safari 9 are Pinned Sites, which allow you to "pin" your most frequently visited websites to the tab bar; and tab muting, where you can find the tab playing audio and mute that specific tab.
Sounds nice. What's new with Mail?
Mail 9 has been revised so that it works better in full-screen mode. There's also better integration with the Calendar and Contacts app. And you know how iOS Mail has those gestures to handle your emails? Mail 9.0 for Mac has them, too.