Get your Mac ready for OS X 10.11 El Capitan
Preparation is everything.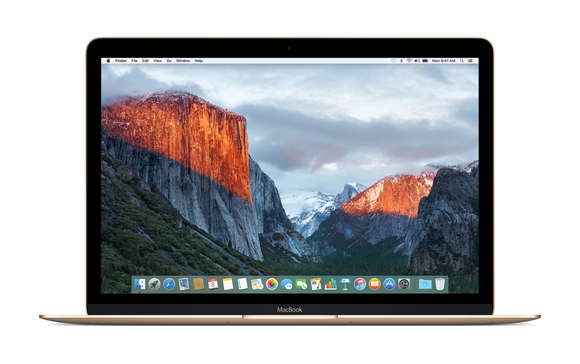 Apple's latest version of OS X is called El Capitan (officially, it's version 10.11). El Capitan does some fine-tuning to the Mac operating system, and it also has major updates to Safari, Mail, Notes, Maps, and Photos. It will be released today.
Before you upgrade to El Capitan, it helps to perform a few tasks first. This will help ensure that your upgrade moves along smoothly. After you prep your Mac, you can update OS X as soon as Apple releases it, though it's understandable if you rather wait until the first update to El Capitan in case you're worried about bugs.
Not familiar with El Capitan? Our El Capitan FAQ is a good place to start to learn more.
Here's how to get your Mac ready for El Capitan.
Compatible hardware
These Macs are compatible with El Capitan.
iMac (Mid 2007 or newer)
MacBook (Late 2008 Aluminum, or Early 2009 or newer)
MacBook Pro (Mid/Late 2007 or newer)
MacBook Air (Late 2008 or newer)
Mac mini (Early 2009 or newer)
Mac Pro (Early 2008 or newer)
The general minimum requirements call for 2GB of memory, 8GB of available storage, and an Internet connection for some features. You can run a Mac with 2GB of memory, but this is a good opportunity to upgrade to 4GB or 8GB. As for available storage space, 8GB is enough to run the installer, but more is always better.
Keep in mind that the older your Mac, the greater the possibility that some features won't work. For example Handoff and Continuity, which were introduced with OS X Yosemite, require hardware that supports Bluetooth LE.
Older versions of OS X eligible for upgrade
According to Apple, these older OS X operating systems can be upgraded to El Capitan.
OS X Snow Leopard (version 10.6.8)
OS X Lion (version 10.7)
OS X Mountain Lion (version 10.8)
OS X Mavericks (version 10.9)
If you're running a version of Snow Leopard prior to version 10.6.8, you must upgrade to that version. You can do this by clicking on the Apple icon in the upper left of the menu bar and selecting Software Update (your Mac needs to be connected to the Internet).
The reason why you need at least Snow Leopard 10.6.8 to upgrade to El Capitan is that Apple distributes OS X through the App Store. The App Store requires Snow Leopard 10.6.6, but Apple made enhancements in version 10.6.8 that the App Store requires.
If you're running OS X Leopard (version 10.5), you need to upgrade to Snow Leopard before you can upgrade to El Capitan. Unfortunately, you can't do it through an Internet connection and it will cost you $20. You have to buy the Mac OS X Snow Leopard installation disc from Apple. After you upgrade, you can then upgrade to El Capitan by using the App Store online.