Microsoft changes rules of Windows 10 upgrade game
Expands notifications and automatic upgrades to domain-joined small business PCs.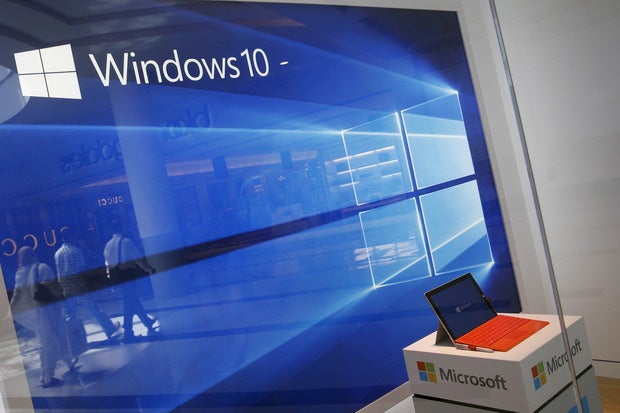 Credit: REUTERS/Shannon Stapleton
Microsoft on Wednesday again changed the rules of its better-upgrade-to-Windows 10 game, announcing that some business PCs running the professional editions of Windows 7 and Windows 8.1 would soon begin seeing notifications to migrate to the newest OS.
At the same time, the Redmond, Wash. company belatedly provided instructions to block the Windows 10 upgrade. The timing was not coincidental: Microsoft is historically more accommodating to its commercial customers than it is to consumers when it comes to choices in upgrading and updating software.
"We will begin to roll out the 'Get Windows 10' app to additional devices that meet the following criteria, in the U.S. later this month and in additional markets shortly thereafter." said Matt Barlow of Microsoft, in a post to a company blog Wednesday.
The new criteria covered PCs running Windows 7 Professional or Windows 8.1 Pro that were "domain-joined" -- part of a computer network whose administrators rely on Active Directory to set access rights -- and that receive updates via the Windows Update service.
Previously, all domain-joined PCs were off-limits to the increasingly-aggressive upgrade nagging that consumer devices have been receiving since June.
Still out of bounds: PCs running the Windows 7 Enterprise and Windows 8.1 Enterprise editions, and all systems that receive updates from an administrator-managed patch platform, such as Microsoft's own WSUS (Windows Server Update Services) and SCCM (System Center Configuration Manager), or third-party software.
The new rules will primarily affect small businesses that take a more casual approach to managing their PCs -- often because they lack dedicated IT personnel -- and so rely on the consumer-grade Windows Update for patch delivery. Larger organizations, however, often have pockets of machines that will begin to display the nags.
Those devices will soon receive Microsoft's GWX app -- for "Get Windows 10" -- that will reside in the taskbar and display pop-up prompts to upgrade.
Microsoft has been aggressively leveraging the free upgrade offer, which ends in late July and is within two weeks of its mid-point, in an attempt to convince, cajole, nag and pester users into moving to Windows 10; the efforts are all part of its intention to put the OS on a billion systems by mid-2018. Yesterday's change in who sees the notifications was just the latest in a long series of similar steps.
Some consumers have resisted the offer, happy with the OS now on their PCs and seeing little reason they should be badgered. It's likely that small businesses will be even more resistant to the call-to-change.
"Many small businesses have already been dealing with this thing since the start. Believe me, I hear from them all the time," said Josh Mayfield. He's the software engineer who created GWX Control Panel, a tool designed to make Microsoft's GWX app go away, purge the system of upgrade files, and block the automatic upgrade that will be pushed to systems this year. Mayfield has heard from scores of small business owners, users and administrators, who, after searching for a way to remove the nags from their PCs, were thankful to find GWX Control Panel.