Microsoft's decision to pre-load Windows 10 upgrade sans consent is ill-advised
Dispenses with 'industry practice' claim about downloading upgrade to PCs whose owners didn't ask for bits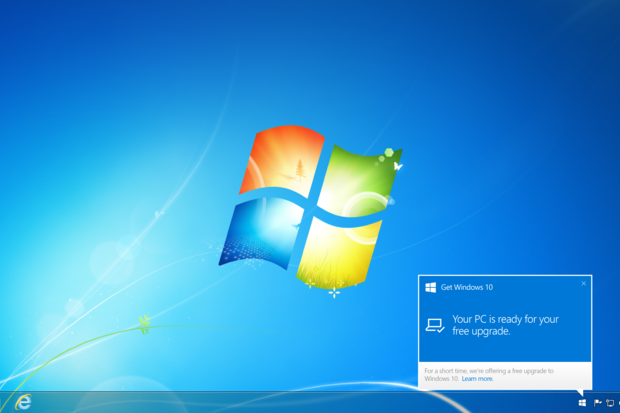 Credit: MIcrosoft
Microsoft late last week backed off the claim that its pre-loading of Windows 10 on devices whose owners had not reserved the free upgrade was "an industry practice."
When asked to cite some examples Friday, Microsoft instead issued a revised statement that omitted the phrase.
"For those who have chosen to reserve their upgrade of Windows 10 and those that have Windows Update automatic updates enabled, we may help customers prepare their devices for Windows 10 by downloading the files necessary for future installation," a spokeswoman said in a Sept. 11 email response to several questions. "This results in a smoother upgrade experience and ensures the customer's device has the latest software."
Earlier that same day, Microsoft had asserted, "This is an industry practice that reduces time for installation and ensures device readiness," when it confirmed accounts that Windows 7 and Windows 8.1 users had found large amounts of data representing the Windows 10 upgrade on their PCs -- even though they had not requested the free upgrade.
Some applications do pre-load updates in the background -- Google's Chrome is one example, Mozilla's Firefox another -- before triggering the install at the next launch, but operating systems have never taken that tack.
Although Microsoft's retreat from the industry-practice claim was minor in itself, it was more notable for another reason: As the latest instance in a cycle of company-to-customer-communication omissions and missteps.
Those have ranged from difficulty explaining who would get the free Windows 10 upgrade and who would not -- ultimately, Microsoft decided that it would not amnesty customers running counterfeit copies of older editions -- and a months-long wait before it announced that users would receive updates and upgrades free of charge for a decade, to an under-explained new feature that shares upload bandwidth to provide for others faster downloads and a mandatory data collection practice that gives Redmond telemetric information on how the OS and applications are used and run.
Also irksome was Microsoft's installation of a nag-and-notification app on virtually all consumer-grade Windows 7 and Windows 8.1 devices -- and on some business PCs as well -- that pitched Windows 10 and asked users to "reserve" a copy prior to, and after as well, the July 29 launch.
It was one of several ways Microsoft reduced the expected load on the Internet when it shipped Windows 10, allowing the company to queue customers and then feed them the upgrade bits in multiple waves.
While some griped that they were being force-fed advertisements for Windows 10, overall the consumer reaction leaned toward the positive, with many upset that they were not seeing the app or its reserve-a-copy pitch. (Businesses were less thrilled when they saw non-domain-joined PCs getting the app.)