New Windows 10 Insider Build allows you to shut down your PC with your voice
Make sure you use this power only for good, okay?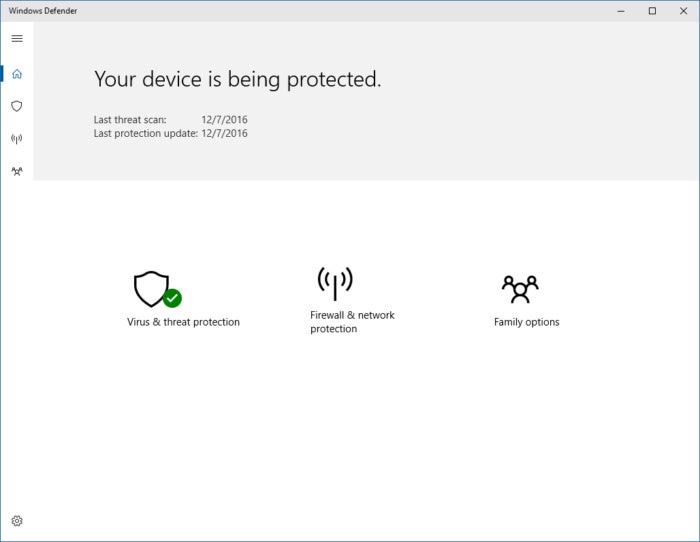 Microsoft
The new Windows Defender interface is, in a word, simple.
There's one minor bug that may affect the majority of users: Windows Hello is being improved, so if you use face logins, you may need to let Windows "learn" your face again by rescanning it. Brightness controls may not work on your keyboard, either.
We're not going to go into the updates for the Asian market; if you live there, consult this blog post for more. Otherwise, Microsoft has fixed a ton of bugs as the company winds down for the holidays, but it's still early enough that we may see one more build before the winter holiday break. If there isn't, though, look for things to pick up early in 2017.
Previous Page 1 2 3