Seven Mac Gems for a steal
Mac software bundles are nothing new, but one particular bundle, which ends today, offers eight quality Gems for the price of one.
Mac Gems articles are almost exclusively reviews, but I'm going to make an exception today, because I came across a great Mac Gems deal: Until the end of the day today (May 31, 2011), Apparent Software has teamed up with several other software developers to offer the Productive Macs bundle, a collection of eight software titles. If you bought these eight applications separately, they'd cost $221, but until the sale ends later today, the bundle price is only $30.
Why am I using my Mac Gems column to tell you about this deal when software-bundle sales seem to be a weekly occurrence in the Mac world? Because seven of the eight programs in this particular bundle are Mac Gems—and the other is in my queue for Gems consideration. As far as I know, that makes the Productive Macs bundle the Gem-iest bundle ever. And its $30 price is less than the regular price for many of the individual titles included in the bundle.
Here's what you get: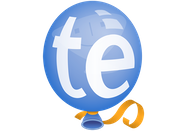 TextExpander (normally $35; Mac Gems review): One of my all-time favorite Gems, TextExpander lets you assign abbreviations to frequently used text (snippets), automatically substituting the appropriate snippet when you type an abbreviation, saving you lots of time and typing. You can even place snippets into groups that are available on a per-application basis; include keystrokes within snippets; and include variables, such as the current date and time or the contents of the clipboard, within snippets. I also love that you can sync your snippets between Macs using Dropbox or MobileMe, and there's even an iOS version that syncs with your Mac.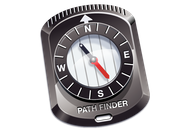 Path Finder (normally $40; Mac Gems review): A Finder replacement for power users, Path Finder gives you pretty much every feature of the Finder, but adds dual-pane file browsers; tabbed windows and tab sets; folder and file bookmarks; temporary "drop" stacks; many more sorting, filtering, and viewing options; more contextual-menu features; more-detailed information views; and even a built-in shell (Terminal) prompt. It's admittedly overkill for most people, but for those who've found the Finder lacking, Path Finder is a feature-packed alternative.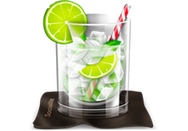 Socialite (normally $20; Mac Gems review): Socialite provides one-stop access to Facebook, Twitter, Google Reader/RSS, Flickr, and Digg—you can even configure multiple accounts for each service. With an interface that looks much like an e-mail client, Socialite lets you view all activity across all services in a single list, or you can focus on the "mailbox" for any particular service.