Seven Mac Gems for a steal
Mac software bundles are nothing new, but one particular bundle, which ends today, offers eight quality Gems for the price of one.
HoudahSpot (normally $30; Mac Gems review): If you like the power of OS X's Spotlight search technology, but not its too-limited interface and features, HoudahSpot can help. This utility lets you search multiple locations, exclude specific locations, sort your search results by more criteria, create search templates, assign searchable tags to files, and even find files based on an "example" file.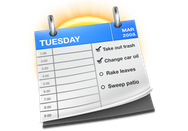 Today (normally $25; Mac Gems review): A longtime Gems favorite, Today displays your upcoming iCal events and tasks in a convenient, floating window. It also lets you create new iCal events and tasks without having to open iCal or Mail—and you can perform these tasks using only the keyboard.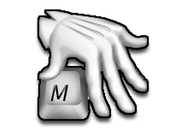 Keyboard Maestro (normally $36; Mac Gems review): This standout macro utility lets you automate frequently performed tasks. For each macro, you choose the trigger (the condition—such as a key press, timed event, or script—that initiates the macro), the actions that make up the macro, and whether or not the macro is systemwide or application-specific. Keyboard Maestro is also handy for assigning keyboard shortcuts to simple actions that OS X's built-in keyboard-shortcut feature can't handle.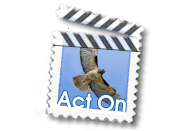 Mail Act-On (normally $25; Mac Gems review): This incredibly useful plug-in for Mail lets you invoke rules using the keyboard—if you can perform an action using Mail's rules, Mail Act-On lets you do it with a keyboard shortcut. You can also use Mail Act-On to quickly file messages into mailboxes, and it also adds Outbox rules to Mail. (Mail Act-On is one of our recommended add-ons for OS X Mail.)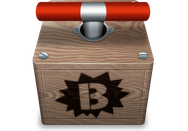 Blast (normally $10): The one bundle title that hasn't yet earned the Mac Gem badge, Blast is nevertheless a nifty app. It lives in your menu bar and shows you a list of recent files and applications. But unlike OS X's recent-items menus, Blast lets you sort and filter its list; displays previews of files; provides a "sticky" shelf for frequently accessed items; can be accessed and navigated entirely from the keyboard; and includes recently modified files, such as browser downloads, for easier retrieval.
These are all great programs, and many of them have gained significant features since we reviewed them. If even two are apps you've considered buying, the bundle is a good deal; if you end up using several of the included programs, it's a steal. But today's the last day, so get it before June rolls in.
(Neither I nor Macworld gets any referral fees or other benefits from recommending the Productive Macs bundle. It's just a great deal for a bunch of Gems.)