Who needs Windows 10 Pro: 5 reasons to upgrade
Most of you should be happy with Windows 10 Home. But certain features make the upgrade worthwhile.
A cloud storage solution like OneDrive can be a great way to store your files, but a USB key encrypted with Bitlocker and clipped to a keychain can provide an additional layer of security and keep precious files close at hand.
Remote Desktop Connection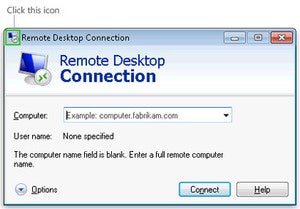 Microsoft Windows has two similarly named capabilities: Remote Desktop Connection and Remote Assistance. The differences between the two are significant.
Windows 10 Home machines and Windows 10 Professional machines can initiate Remote Desktop Connections, such that the "master" machine controls the slave machine and all of its resources. (Doing so blanks the display on the "slave" device.) Only Windows 10 Professional machines can be remotely controlled, however—not Windows 10 Home machines.
Windows 10 Home machines can be remotely assisted, which means that the Windows 10 "master" machine controls the "slave" machine, and the "slave" display mirrors the master display. Remote Assistance is designed as an educational tool, so that a remote technician can show you how to adjust your graphics settings, for example, by moving your mouse.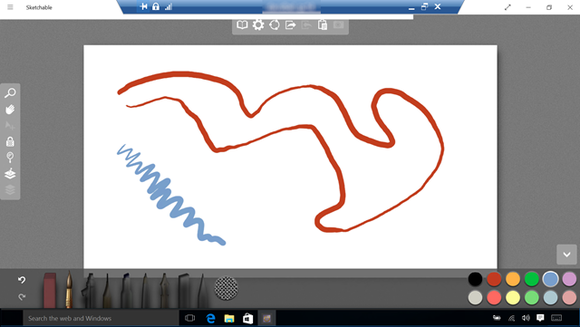 With Windows 10, Remote Desktop connections can even use ink as a "first class" input, which means that different levels of pressure are sensed and applied remotely. Credit: Microsoft
The upshot is that work machines can be accessed from home, but home machines can be controlled only from work. If you run a small business, Remote Desktop Connection is another reason to consider Windows 10 Professional.
Client Hyper-V
Not many business professionals will probably care about virtualization, the ability to wall off a portion of your hard drive into a virtual PC, complete with its own operating system. But for enthusiasts—especially those who wish to continue testing Insider builds without risking their main system—Hyper-V is just the thing.
Virtualization creates a secure operating environment within your PC that allows you to run different operating systems, including Linux, future builds of Windows 10, and even older versions of Windows. (Just make sure you still have valid license keys for the operating system and a PC processor that supports virtualization—not all older models do.
Once you have Windows 10 Professional, you'll still have to install Hyper-V manually. You can begin typing "Hyper-V" in the Search box. Windows will suggest that you install some optional features. You'll be given a list of options, where you can install Hyper-V.
Microsoft Update for Business
Windows 10 Home pushes patches to your PC immediately, allowing you to defer installation for a few hours, but no longer. For some, that might not be the most desirable option. Windows 10 Professional offers an option.