Why enterprises are upgrading to Windows 10 faster than expected
When Windows 10 came out in July 2015, many enterprises said they'd adopt it in 18-24 months. That would be right about now. All indications are that Windows 10 is hitting its stride in business, in many cases ahead of schedule.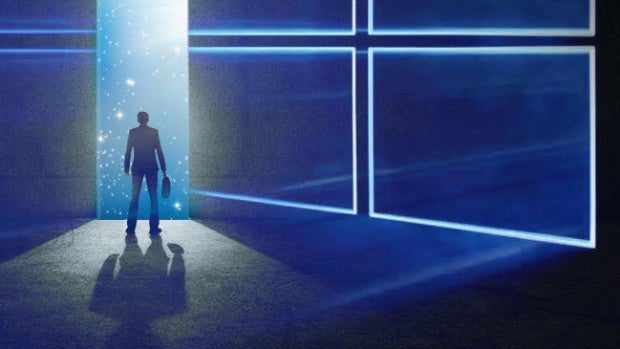 In 2015, Gartner predicted that 50 percent of enterprises would start their Windows 10 deployments by January 2017. A Spiceworks survey of IT pros agreed: 40 of respondents said they would start migrating to Windows 10 by the middle of 2016, and 73 percent said their organizations would roll out Windows 10 by July 2017. A follow-up survey found that prediction was fairly accurate: 38 percent of organizations had already adopted Windows 10 by July 2016, most of them larger businesses.
And in October 2016, CCS Insight's decision maker survey showed "strong anticipated adoption of Windows 10 this year and beyond," vice president for enterprise research Nick McQuire tells CIO. Forty-seven percent of organizations surveyed planned to upgrade to Windows 10 by the end of 2017, with 86 percent saying they'd migrate within three to four years. He estimates there are already some 24 million Windows 10 enterprise machines in production.
Microsoft isn't releasing official adoption figures for enterprises, but Craig Dewar, senior director of product marketing for Windows commercial, tells CIO that 96 percent of enterprise customers using Microsoft tools like System Center and Intune to manage their PCs have been piloting Windows 10 "and we're seeing them beginning to move into active deployments." Enterprises are adopting Windows 10 150 percent faster than they did Windows 7, he says, which at the time had the fastest adoption rate of any version of Windows.
Of course, that doesn't mean organizations that adopt Windows 10 will have it in use across the entire organization this year. "Most large companies, where they have in excess of 30,000 devices and some hundreds of thousands of users, this is a multiple-year project for them, but many of them will be more than half deployed by the end of the year," says Dewar.

What Microsoft expects the schedule for Windows 10 pilots (and upgrades to major new versions) to look like. Credit: Microsoft (Click for larger image).
Gartner research vice president Steve Kleynhans tells CIO that matches what the analyst firm hears from customers. "They are absolutely into their deployments at this point. The companies who were doing their pilots last year — which was most companies — are now starting to roll it out. Between now and June, I think you'll see a very large percentage, probably almost 50 percent of companies, start doing some form of production rollout. We could easily see 85 percent of organizations have started their deployments before the end of this year."