Why Windows 10 wants your feedback and diagnostics, and how to control them
You don't have to tell Microsoft what you think, but unfortunately it can still peer over your shoulder.
Here's the bad news: You can't turn off diagnostic data in the Settings menu. By default, it's set to Full, which sends pretty much everything; however, you do have two dialed-back choices called Basic and Enhanced.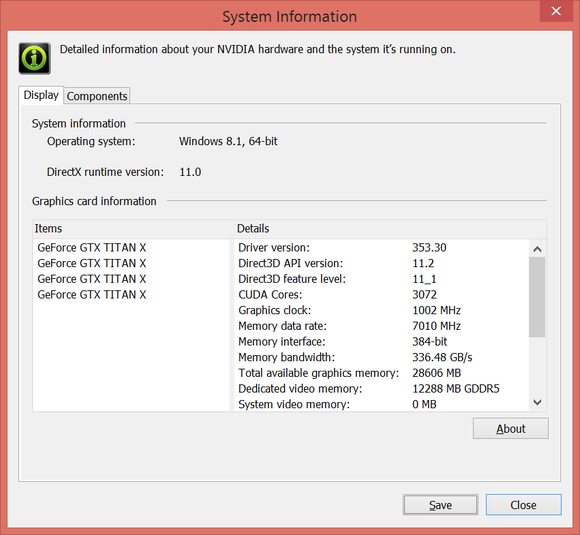 Part of what Microsoft collects includes the driver information governing your devices.
The Basic data setting collects the configuration data of your device (device name and model, as well as the hardware and software, including third-party apps and drivers); performance data, including how quickly programs respond to input; network data, including details of the networks you connect to and what radios you're using; and details of other hardware that's connected to your device.
Enhanced adds the ability to log "how frequently or how long you use certain features or apps, which apps and features you use most often, how often you use Windows Help and Support, and which services you use to sign into apps," according to Microsoft. It will also report the memory state of an app when it crashes, helping Microsoft improve the Windows 10 experience. Microsoft cautions that it may collect parts of a document stored in that memory data.
Finally, the Full setting peers even deeper into your PC, but only in certain cases. When devices experience problems that are difficult to diagnose or replicate with Microsoft's internal testing, Microsoft will randomly select a small number of devices set to the Full level that are also exhibiting the problem, and gather all of the data needed to diagnose and fix the problem. (Note that if you're a Windows Insider, your Diagnostic setting is automatically set to Full.)
Microsoft apparently doesn't even anonymize any personal data it collects via its Full diagnostics; it simply won't use that data for any sales purposes. "If an error report contains personal data, we won't use that information to identify, contact, or target advertising to you," Microsoft says.
The data may also travel further than you'd like. Microsoft says its own employees use it, but the company also shares the data with third-party affiliates and hardware partners where relevant.