With Cyanogen dead, Google's control over Android is tighter than ever
The most aggressive threat to Google's control of its mobile OS is closing its doors.
Michael Kan
Cyanogen survived a serious effort by Google to shut it down and declared it wanted to "put a bullet" in the head of Android's creator.
But almost as quickly as Android took off, Google began reining it in. By implementing stricter rules for manufacturers to prevent further fragmentation—including licensing of its apps and mandatory inclusion of its search bar widget—Google actively worked to keep deviant versions of Android on the fringes. Nonetheless, CyanogenMod persisted, surviving cease-and-desist orders, takeover rumors and general Google-led consternation.
And now it's all over. Google won, not by waging war with Cyanogen but by doubling down on its own vision, forging partnerships with manufacturers, and working to ensure that Google's Android remained the world's Android. And now, with the Pixel's custom launcher and built-in Assistant, Google has made the phone it always envisioned for Android. It feels like the start of a new direction, and with Cyanogen shutting its digital doors, future mods from Google's closest partners might not stray so far from home.
Future proof
Fans of endless customization can still have fun with Android. In a response to Cyanogen's sudden announcement, the CyanogenMod team vowed to press on, promising to continue development of the project under the new Lineage OS. It's a fitting name for what will likely be a distant resemblance of what Cyanogen could have been and very nearly was.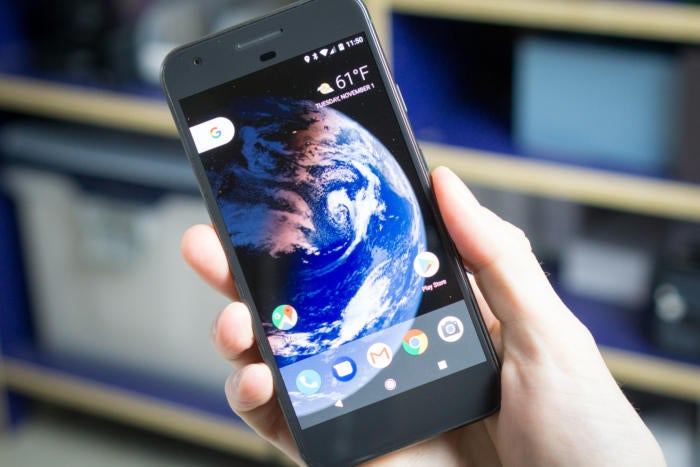 Jason Cross
Google's Pixel is the company's first attempt to push its own version of Android into the mainstream.
But in its failed quest to divorce Android from Google, Cyanogen also illuminated the pitfalls built into the system. While anyone is free to build a modified version of the OS with their own apps, widgets and launchers, the road to any real mainstream success is fraught with uncertainty.
And that's how Google wants it. The future of Android is very much back in its hands, and for the first time, it is actively pushing its vision of the OS to the masses. Indeed, the system that runs on top of the Pixel isn't pure Android either. It's a custom fork, and no one else can have it. And now that Cyanogen is dead, Google can work to ensure Android stays forever entwined with its DNA, and that a threat to its dominance never rises up again.