Intel Optane Memory has a mission: Make hard drives faster than SSDs
Enthusiasts were hoping for more, though.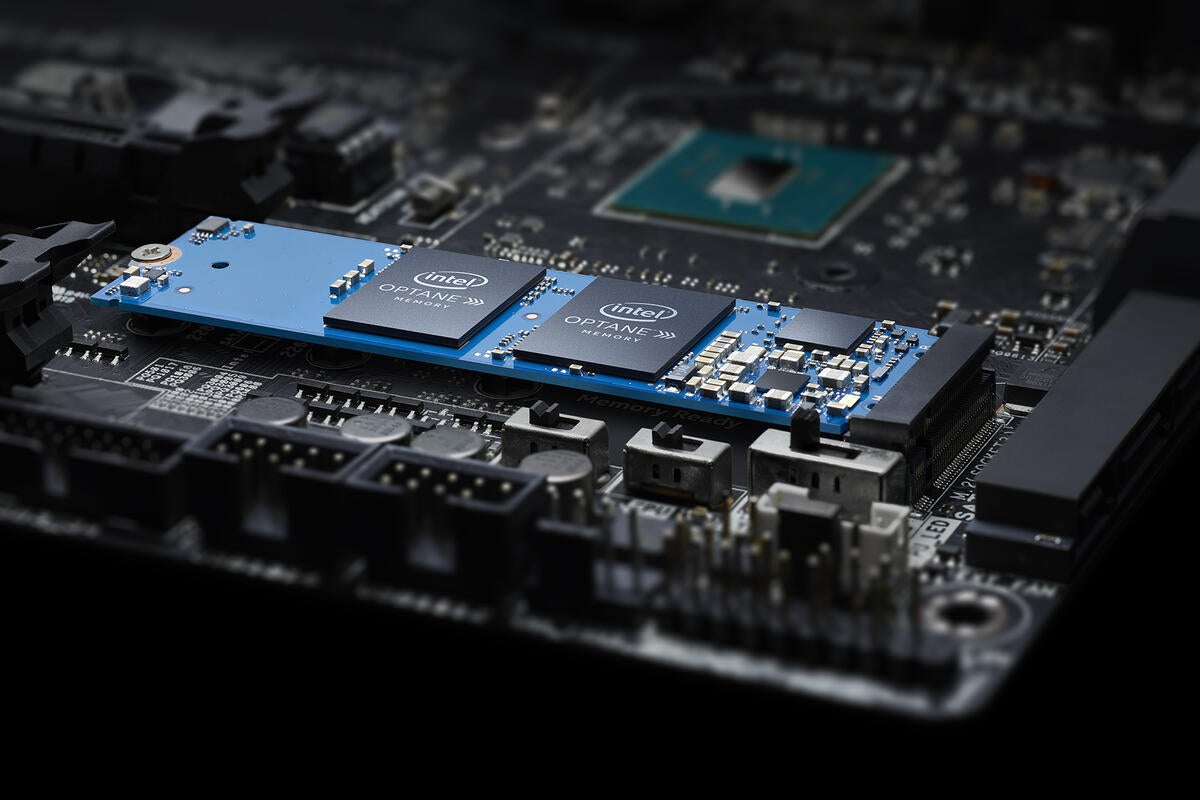 Intel's Optane Memory could be the most revolutionary letdown in storage history. Announced Monday morning, these first consumer Optane-based devices will be available April 24 in two M.2 trims: A 16GB model for $44 and a 32GB Optane Memory device for $77. Both are rated for crazy-fast read speeds of 1.2GBps and writes of 280MBps.
If you're wondering how you can install Windows 10 on one of these, you can't. The first two Optane Memory devices instead are meant to be used primarily as cache drives for a traditional hard drive, using a technique similar to the Smart Response Technology Intel introduced in 2011.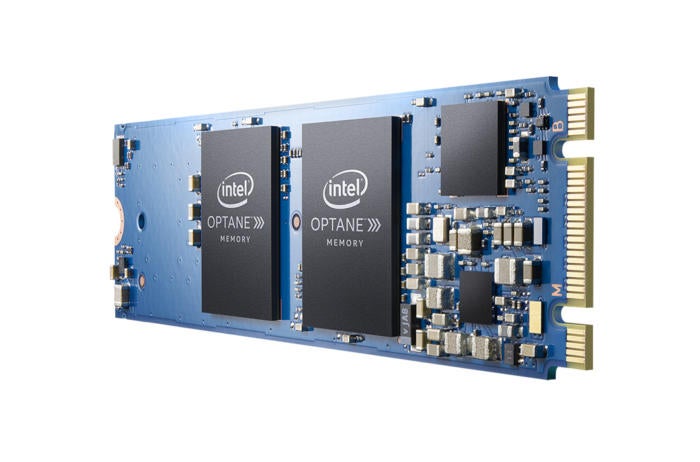 Intel The first two consumer Optane devices will be used as cache drives to speed hard drives.
Why this matters: Optane Memory is a far cry from what we expected after Intel and Micron announced 3D XPoint in 2015. The non-volatile memory was hyped as the next fast thing, promising "1,000X" the performance of today's NAND-based SSDs with far higher density and lower cost than DRAM. 3D XPoint had me wondering just how it would reshape the PC down the road, when a computer could potentially have a simple 4TB of 3D XPoint memory doing it all, rather than 16GB of RAM and a hard drive. Apparently we have to be patient.
Why you shouldn't dismiss Optane
Anyone who expected the first Optane drives to re-balance the galaxy is likely to be very disappointed with Intel Optane Memory. These first two Optane drives aren't intended for enthusiasts, nor anyone with a beefy computer. They're aimed at the huddled masses who still use traditional, spinning-platter hard drives. There are a lot of them: IDC data cited by Intel shows roughly 80 percent of desktop PCs in the world still use hard drives. (Full disclosure: IDC and PCWorld are separate business units of International Data Group.) They'll continue to do so, too, because the cost per megabyte is so affordable.
Add Optane Memory to a current PC, and drive performance will be exponentially better, Intel claims.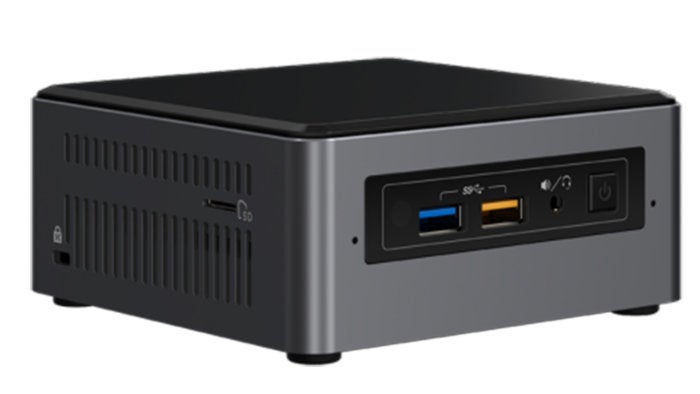 Intel. We previewed Optane Memory running in an Intel Kaby Lake NUC
Optane Memory hands-on
Intel let the media try Optane Memory during a recent briefing at the company's Folsom, California campus. This was a controlled atmosphere: I was not allowed to take photographs or screenshots, and we were closely supervised by Intel staff. Take these observations with a grain of salt.