Intel Optane Memory has a mission: Make hard drives faster than SSDs
Enthusiasts were hoping for more, though.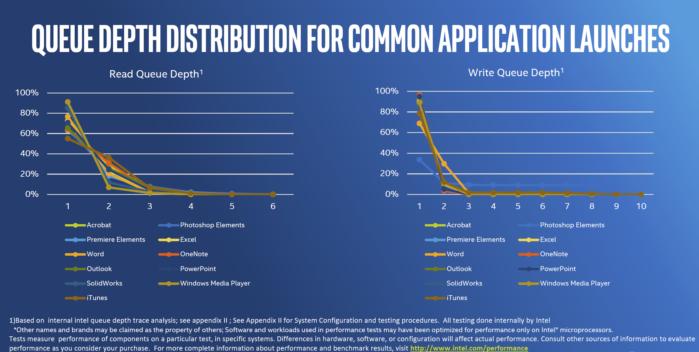 Intel. Intel says the overwhelming amount of drive access consumers perform are done at very low queue depths.
Intel says the problem with NAND SSD is in its method of increasing performance: Increasing the number of channels nets performance only at very high queue depths that consumers don't reach.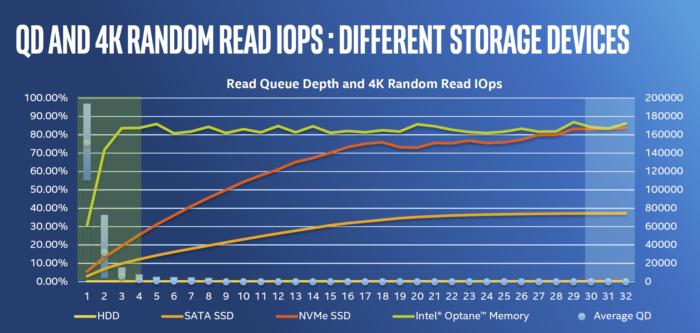 Intel. Using 3DX Point media, Intel's Optane Memory can hit much higher performance than even SSDs at the low queue depths people actually use the computer at.
You probably want the next drive
What we all wanted to know, of course, is whether actual Optane SSDs aimed at consumers would come to market. Intel will only say that's in the works.
If Intel repeats its previous pattern of offering consumer drives based on its server products, some hints may lie in the launch of the DC P4800X—see the roadmap for Optane SSDs in the lower right-hand corner.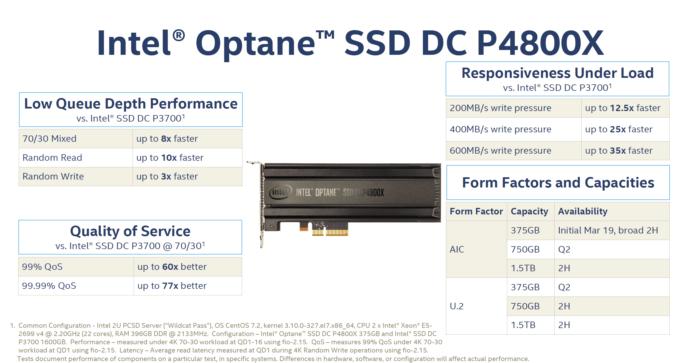 Intel. Intel has announced a server Optane drive and plans for a consumer one. We'd guess this slide gives an indication of just what Intel's plans are for consumers, too.
One limitation of Optane Memory could be a deal-breaker for many users: Intel says Optane Memory will be tied to Kaby Lake CPUs, and not just the associated 200-series chipsets. That means, for example, if you have a Z270 motherboard with a Skylake Core i7-6700K in it, it won't work. Intel said it wanted to limit the validation work it had to do. We'd also guess that by limiting Optane to Kaby Lake, Intel gets to eliminate supporting Windows 7 and Windows 8.1.
Optane Memory's first step
When something is hyped as "1,000X" of anything, people have expectations. The speed booster announced today falls short of the full-on SSD-killer performance enthusiasts were hoping for. All Intel says, though, is wait and see: Storage VP Rob Cooke described this first rollout of Optane as an "exciting moment in time" that would become the new normal.
Previous Page 1 2 3 4 Next Page