Sandisk Extreme 900 SSD review: 10Gbps USB 3.1 performance at last!
This drive is a great taste of the kind of speeds we want. More, please!
After testing Sandisk's new Extreme 900 portable SSD, I just have one question for the rest of the industry: What's taking so darn long? We've waited seemingly forever for 10Gbps USB 3.1 devices to arrive, and the Extreme 900's 800MBps performance has us wanting more.
Specs and pricing
Unlike Samsung's pint-sized T1/T3, the Extreme 900 is roughly the dimensions of a typical external 2.5-inch hard disk drive. It's somewhat chunky and heavy at that, though quite handsome. You'll be able to slide it into larger pockets.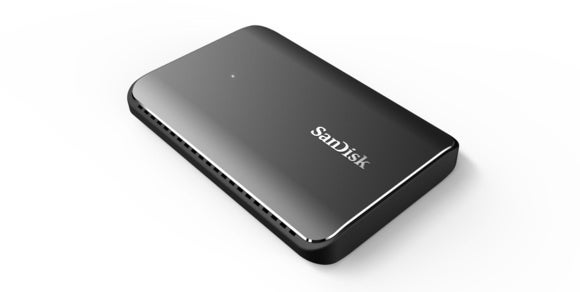 I talk about its heftiness, but far more important is this drive's incredible performance. Credit: Sandisk
Two reasons for the Extreme 900's size are heat dissipation and shock resistance. A bigger cause is SanDisk's use of two TLC (Triple Level Cell/3-bit) NAND-based, 6Gbps SATA SSDs inside. Squeezed in with them are the controller and bridge chip required for running them in RAID 0—the only way to leverage 6Gbps SATA into 10Gbps performance. After SATA RAID, the next performance step would be PCIe SSDs and a multi-lane PCIe-to-USB bridge chip.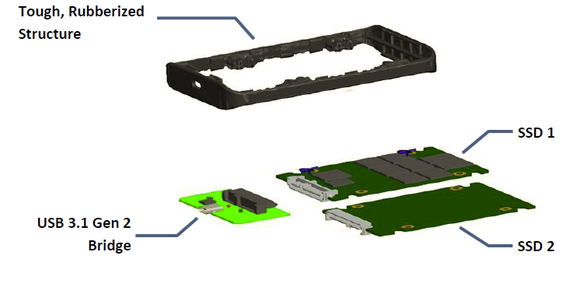 The Sandisk Extreme is built using two SSDs running striped in RAID 0. Credit: Sandisk
The Extreme 900 features a USB Type C port and ships with both Type C-to-Type C, and Type C-to-Type A SuperSpeed cables. It's a nice inclusion, but it's not as great as it could be: Not every USB-C device you plug this storage drive into will support 10Gbps USB 3.1. Right now, a USB-C port can mean everything from USB 2.0 speeds to 10Gbps USB 3.1. It can also mean Thunderbolt. Welcome to the messy world of Type C ports.
That's not to belittle Type C, whose reversible connector is a joy. With older Type A USB connectors, you have a 50-50 chance of plugging one in correctly the first time. (And as most everyone will attest, the 50-percent of the time where you don't have the plug oriented the right way seems to happen more often.)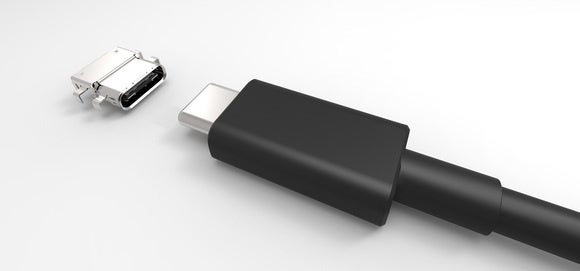 The reversible Type C USB connector is handy, but no guarantee of 10Gbps USB 3.1 speed. Credit: USB Implementers Forum
The Sandisk Extreme 900 is available in 480GB, 960GB, and 1.92TB flavors that retail for $400, $600, and $1,000, respectively, and carry a three-year warranty. However, I found the drives online at Amazon for about 20 percent less, which puts them on par with Samsung's T1/T3 price-wise. Compared to other external USB hard drives, which currently run about $75 a terabyte, that's expensive. But for roughly six times the price, you get roughly six times the performance. How many products of any type can say that?