5 conversations CIOs must have with their C-suite peers
CenturyLink CIO Bill Bradley says tech leaders need to keep their C-level peers abreast of IT efforts. Not surprisingly, mobile and cloud are among the key discussions.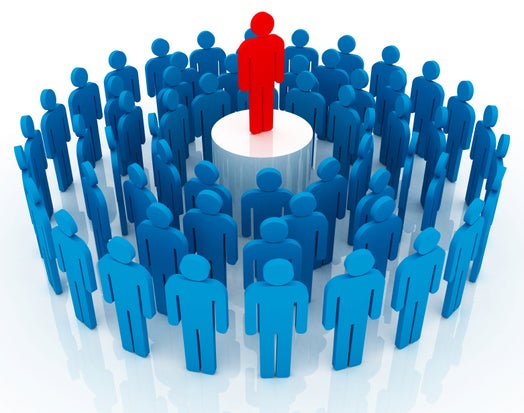 CIOs can no longer be content to run financial software and other business applications from a data center. Modern consumer demands require CIOs to ask themselves this key question: How do I grow the business in an increasingly connected landscape where companies are struggling to ensure they stay in lockstep with rapidly evolving consumer preferences for digital technologies?
Bill Bradley is having those very discussions as CIO of telecommunications company CenturyLink, where he is doing double duty migrating the company's applications to cloud software the company acquired, and then, marketing those solutions to rivals. He is one of eight senior managers who report directly to CEO Glen F. Post.

CenturyLink CIO Bill Bradley.
Bradley says Post values IT a strategic asset. "IT is an equal partner at the table and has an equal voice in all strategic decisions that the company makes," says Bradley, who has held several IT roles since joining the company in 1985. Bradley says there are five conversations that CIOs need to have with their C-suite peers to be an effective leader.
1. Avoid sales hype: Companies accumulate several different platforms and applications over time. But sometimes senior executives seek to purchase new technology that performs the same functions of extant solutions. It's incumbent on the CIO to ask their business partners to consider the business problem that they're trying to solve, and suggest existing assets, rather than buying into the "hype that surrounds that platform," Bradley says. "In high-performing organization, the IT leader should push back and say: How does this make a difference for this company?" It's also vital that the CIO review the implementation to determine its return on investment. Far too often, companies say they will do this, but it falls by the wayside as other priorities bubble up.
2. Support the business, through rapid change. A word tossed around freely these days, "agile" has meaning beyond developer operations. It's about being responsive to the business and driving revenue for the company. Bradley supports the sales team by meeting with customers, and detailing his shift to cloud computing. He also carefully weighs investments by trying to determine whether they will boost business. To that end, Bradley's policy is to avoid investing in "capped apps," or those that lack growth potential. For example, he consolidated and upgraded the company's consumer billing system. "We have every billing function ever dreamed [of]," he says. "Why would I keep investing in that?" With the blessing of his C-suite peers, he is allocating money for a software-defined network, which will allow him to more efficiently manage data traffic without investing in new proprietary hardware. "If you want to be a growth company you have to spend as much time on the revenue conversation as you do on the cost containment," he says.