For IT, climate change means preparing for disaster
Disaster protection may be a top reason behind many cloud migrations.
"What's more appealing to me is it is less infrastructure I have to manage -- less hardware, (fewer) contracts to worry about, and hardware upgrades and replacements," said Rachielle. Disaster recovery as a service "takes away that IT piece," he said.
Taco has already virtualized its infrastructure on VMware, but Rachielle says he expects he'll have to keep his virtualization upgrades somewhat in sync with VMware's upgrades.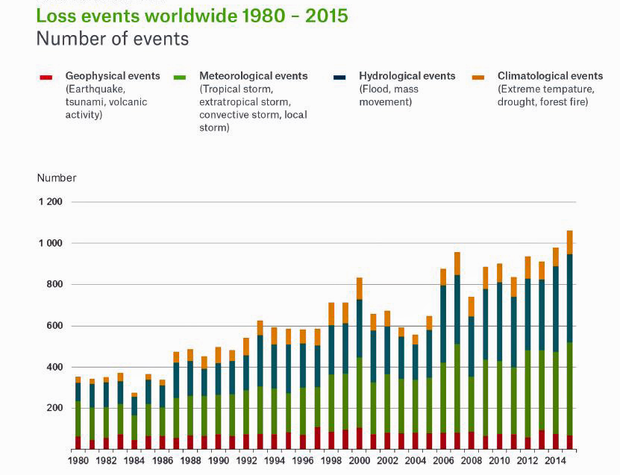 Munich RE Disaster recovery as a service isn't necessarily less expensive than in-house DR systems, Gartner warned in one report. But it may be "very cost effective" if the alternative is a recovery site build-out with new equipment.
New York's DOT runs its two data centers in "active/active" mode, meaning the systems are kept synchronized and managed in a unified way. It has a large number of legacy and custom-written applications, which complicates, technically and cost-wise, cloud deployment. But cloud services are an important part of its DR availability strategy.
About a year before Sandy hit, DOT began using Amazon Web Services for some its applications. Since just about everything the agency uses involves mapping, it built a Web infrastructure to support geographic information services (GIS) services on the Amazon platform and can now relatively quickly add new applications that utilize mapping.
Hurricane Sandy cut most of power in the New York region. The DOT's primary data center was on the seventh floor of a Manhattan office building. The generators were on the 13th. The storm sent water into the building, flooding the basement. The weight of the water crushed the fuel tanks.
DOT had a secondary data that remained operational, but it couldn't provide all the services of the primary data center. Amazon services gave it some important online services through the storm and that helped it to respond quickly to the recovery, said Schachter.
"If you're not in the cloud in some way right now -- even if it's just for testing purposes -- it's really malpractice if you're in IT," said Schachter.