Intel declares independence from the PC as it lays out a broader 5-point strategy
The PC's just another 'connected thing' in this new world order.

Intel seems happy to pass routers like this Asus RT-SC5300 by if it can connect billions of embedded devices instead. Credit: Asus
"Threading all of this virtuous cycle together is connectivity – the fact that providing computing power to a device and connecting it to the cloud makes it more valuable," Krzanich wrote.
It's worth noting that Intel has invested heavily before in next-generation wireless solutions that failed miserably—WiMAX, anyone? This time around, however, Intel apparently is pursuing a more conventional route.
The wild cards: memory, programmable solutions
Krzanich also highlighted how recent innovations would drive the company's future. 3D XPoint or Optane memory technology could be game-changing: far faster than SSDs, Intel sees it as a possibility for either memory or storage within high-performance PCs and servers. Intel's other moonshots include silicon photonics, which swaps electricity for light in connecting chips and boards; and integrated FPGAs and conventional silicon, which offer the possibility of actually reprogramming the chip to make it more efficient or perform specialized tasks.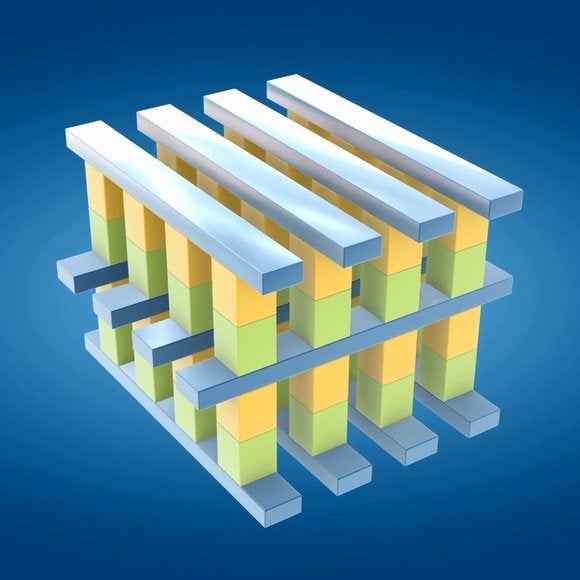 Intel's Optane technology promises "1,000" the gate performance of an SSD. Credit: Intel
All of these represent a luxury Intel has: By consistently pulling in profits using its current technology, Intel can continue to fund its moonshot innovations. Over time, Intel hopes, they'll become the next big thing.
The foundation for it all: manufacturing
Intel, of course, has become synonymous with Moore's Law, the axiom that semiconductor density will double about every two years. Intel grew to dominate its industry by pretty consistently hitting that target. By alternating manufacturing advances with processor advances, Intel has been able to offer a choice: Do you want higher performance from its processors, lower power, or something in between?
As far as device performance goes, however, that's reaching a wall. Now, PC performance is often measured more by how many computing cores are within them then by the speed they run at. With the shift toward mobile devices, customers are demanding phones and tablets that remain powered on for longer. And you might think that's what Intel's building upon for the next generation.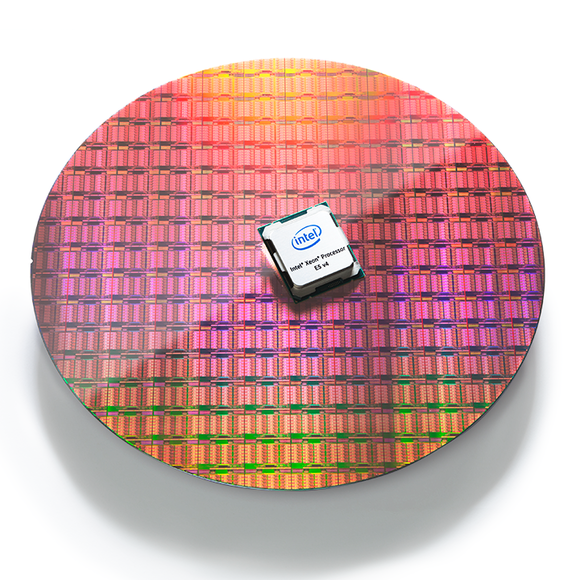 Manufacturing will be at the heart of Intel's business for years to come. Credit: Intel
Not quite. "Moore's Law is fundamentally a law of economics, and Intel will confidently continue to harness its value," Krzanich wrote. "The law says that we can shrink transistor dimensions by roughly 50% at a roughly fixed cost, thus driving twice the transistors for the same cost (or the same number of transistors for half the cost)."
Previous Page 1 2 3 4 Next Page