Microsoft's OneDrive changes: Follow the money
For every 1 percent of the free user pool Microsoft converts to paid, it could realize US$107 million additional annual revenue.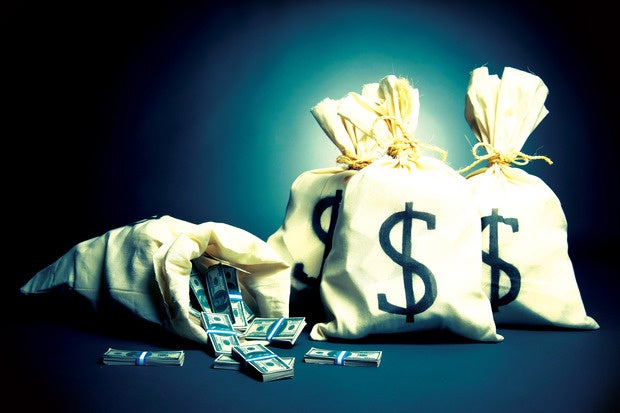 Microsoft could raise more than $100 million in additional annual revenue for each percentage point of OneDrive users the company prods into paying for storage space under new policies outlined last week.
Although Microsoft has not disclosed what portion of its OneDrive user base pays for storage and what fraction relies on only the free allotment, an analysis of the service's changes using available information shows that the Redmond, Wash. firm could earn nearly $107 million more each year by moving just 1% of its users from the "free" column of the ledger to "paid."
If Microsoft could somehow push, pull or drag 10% of the OneDrive estimated free user base to the lowest-priced paid option, the company would record almost $1.1 billion in extra income annually.
Not surprisingly, Microsoft said nothing about making more money when it announced the OneDrive changes, but instead blamed storage hogs for ruining it for everyone, prompting the company to cut storage across the board.
"A small number of users backed up numerous PCs and stored entire movie collections and DVR recordings. In some instances, this exceeded 75TB per user or 14,000 times the average," Microsoft said on a company blog posted just before midnight a week ago. "Instead of focusing on extreme backup scenarios, we want to remain focused on delivering high-value productivity and collaboration experiences that benefit the majority of OneDrive users."
Among the announced changes, the one that got the most immediate attention was the elimination of unlimited storage for subscribers to Office 365 Home and Office 365 Personal. Those accounts will be rolled back to a maximum of 1TB, the amount to be offered to new subscribers as well.
But Microsoft made other changes to OneDrive, too. It eliminated the 100GB and 200GB plans for new customers, but allowed current customers to keep the $2 per month ($24 annually) and $4 per month ($48 a year) deals. In place of that pair, Microsoft will offer a 50GB plan at the same price as the former 100GB: $2 a month ($24 annually).
Potentially more sweeping, however, was the decision to reduce the free allotment from 15GB to 5GB and to discontinue a widely-used 15GB "camera roll" bonus allowance that the company had given away since September 2014. Those changes will take effect in early 2016, and shrink the free storage space of many OneDrive users by 83%, from 30GB to just 5GB.
Users don't get why Microsoft cut storage
Some customers didn't buy the argument that abuse at the high end justified a reduction in the amount of free space at the low end. "I fail to understand why 'abuse' on the >1TB plan has any relation to the 15GB free offering," wrote a user identified as RenieK in one of the nearly 1,600 comments appended to Microsoft's announcement. "Nothing gets abused there, so why hurt us?"