The ironic history of the hybrid cloud
While researching the history of the hybrid cloud for a presentation, columnist Rob Enderle discovered some interesting and surprising facts.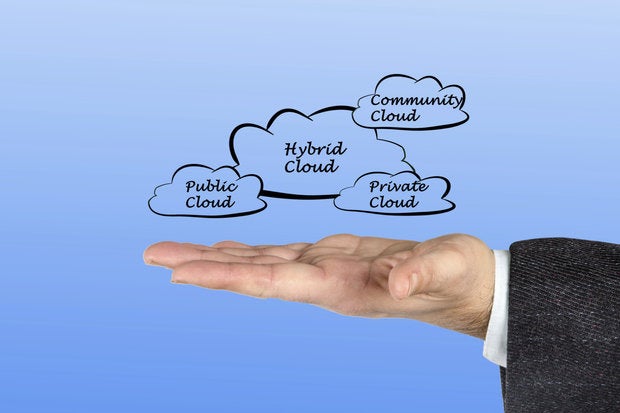 I was asked to do a talk on the history of the hybrid cloud, so I figured I'd better do my homework and was surprised at what I found. I think how all this came about, and how early it started, is fascinating. What follows is mostly my script on that talk, I hope you find it as interesting to read as I did to research and write.
The 'Intergalactic Computer Network'
The underlying concept of cloud computing goes back to the 1960s and the concept of an "Intergalactic Computer Network" by Joseph Carl Robnett Licklider, known as Lick. Lick had an unusual background of psychologist and computer scientist and was referred to as computing's Johnny Appleseed. His concept of an "Intergalactic Computer Network" at the Advanced Research Projects Agency (ARPA) created by Eisenhower, became the basis for ARPANET, which became the Internet.
It is interesting to note that the frame of reference for this was the mainframe, which was the prevalent form of Enterprise Computing at the time. Ironically, in many ways cloud computing actually evolved from core concepts that are very mainframe centric. By the way, it should come as some surprise that the mainframe, which was called dead back in the 1980s, is growing at 20 percent year over year according to IBM's latest financials [Disclosure: IBM is a client of the writer].
However Licklider's vision went well beyond the initial Internet, which was more about communication. This vision was for everyone on the globe to be interconnected and able to access programs and data at any site from anywhere. This is basically the heart of cloud computing, an old visionary concept made real this century. Since those early days the Internet evolved towards this vision with the most recent evolution being Web 2.0.
Birth of the cloud
Likely the biggest step towards the current concept we call cloud computing was the birth of Salesforce.com in 1999. This showcased that the concept of delivering enterprise applications from the Internet then, the cloud now, from a simple website and it was a huge success.
While most of the traditional firms watched Salesforce.com with interest it wasn't until the launch of Amazon Web Services, AWS, in 2002 that it became clear we were in the midst of major change and things got scary. Up until then a large number of firms had attempted to scale out their IT services 'as-a-service' and failed spectacularly, the last and perhaps largest until Amazon was Intel. But Amazon didn't fail, they were massively successful. Amazon's services included storage, computation and even human intelligence through and interesting service called Amazon Mechanical Turk. (Basically a tightly targeted temp service for remote workers on the Web).